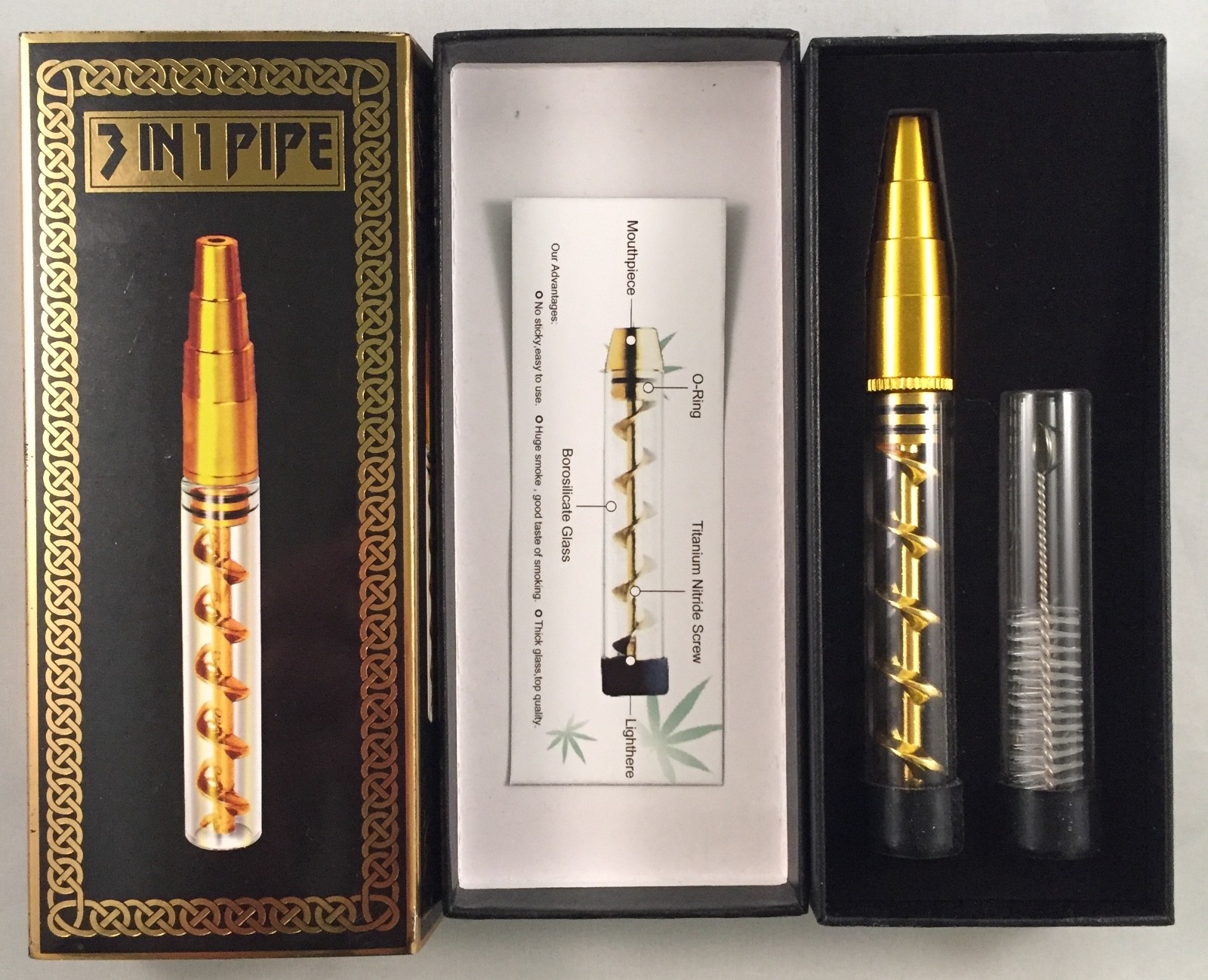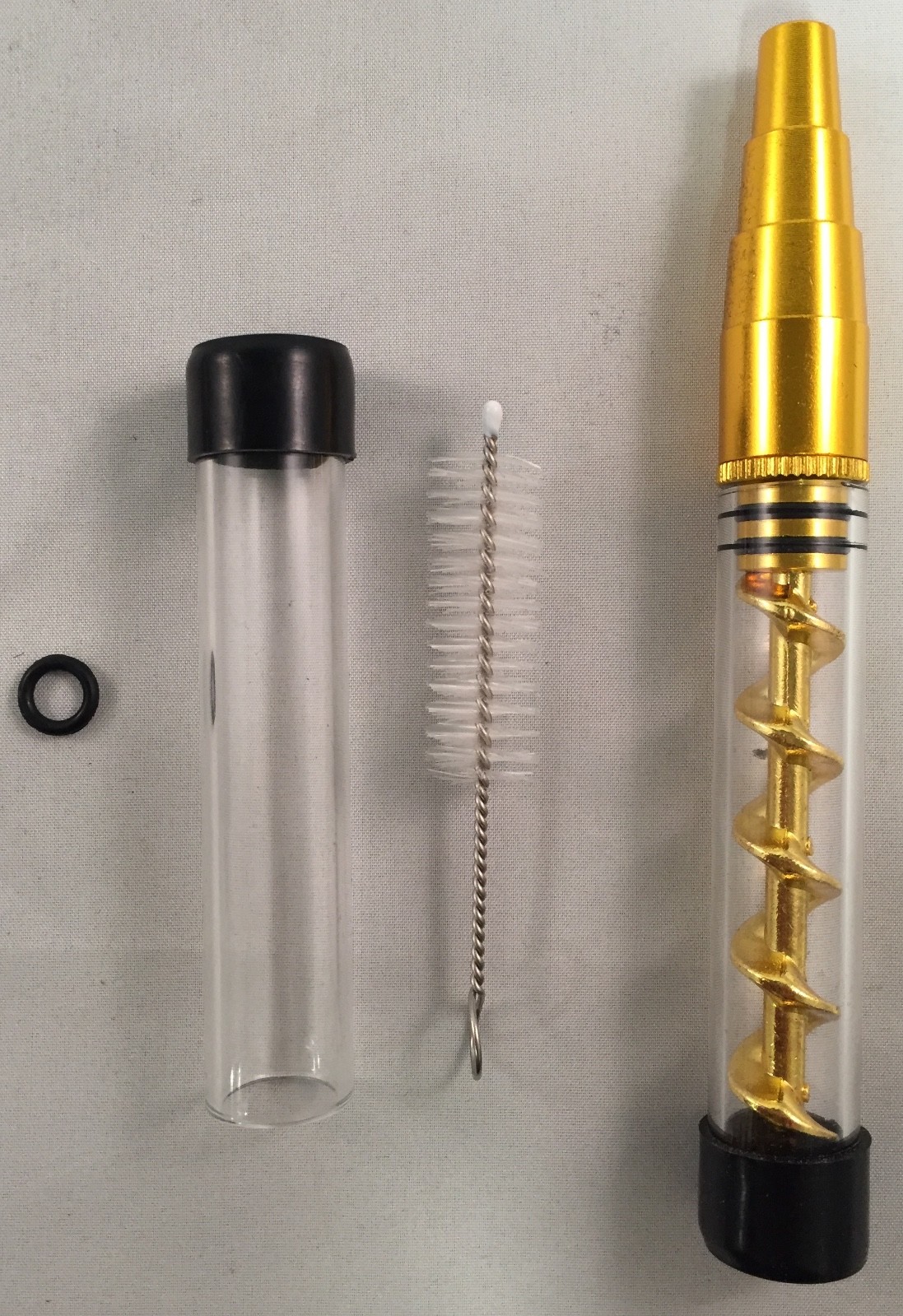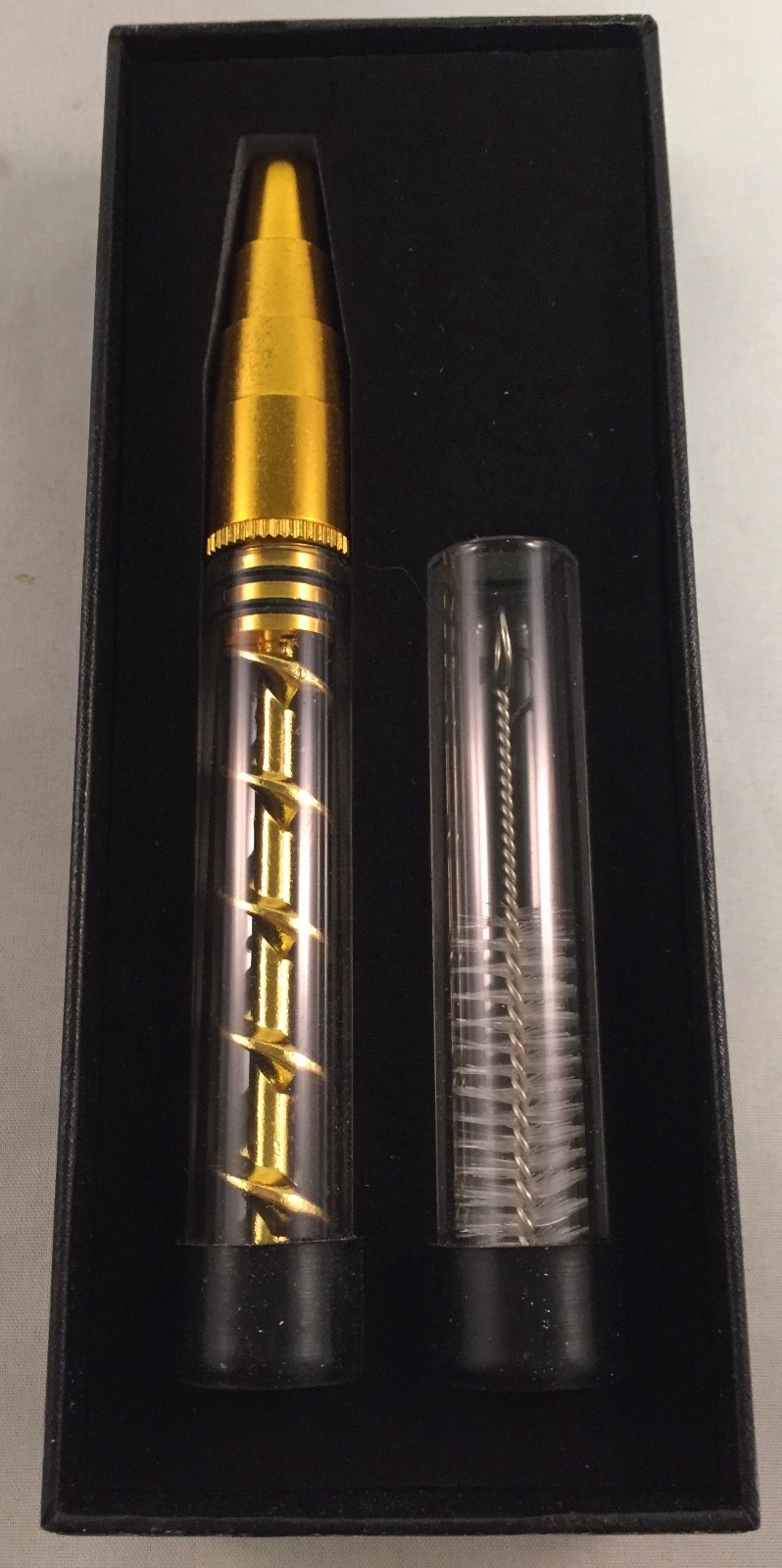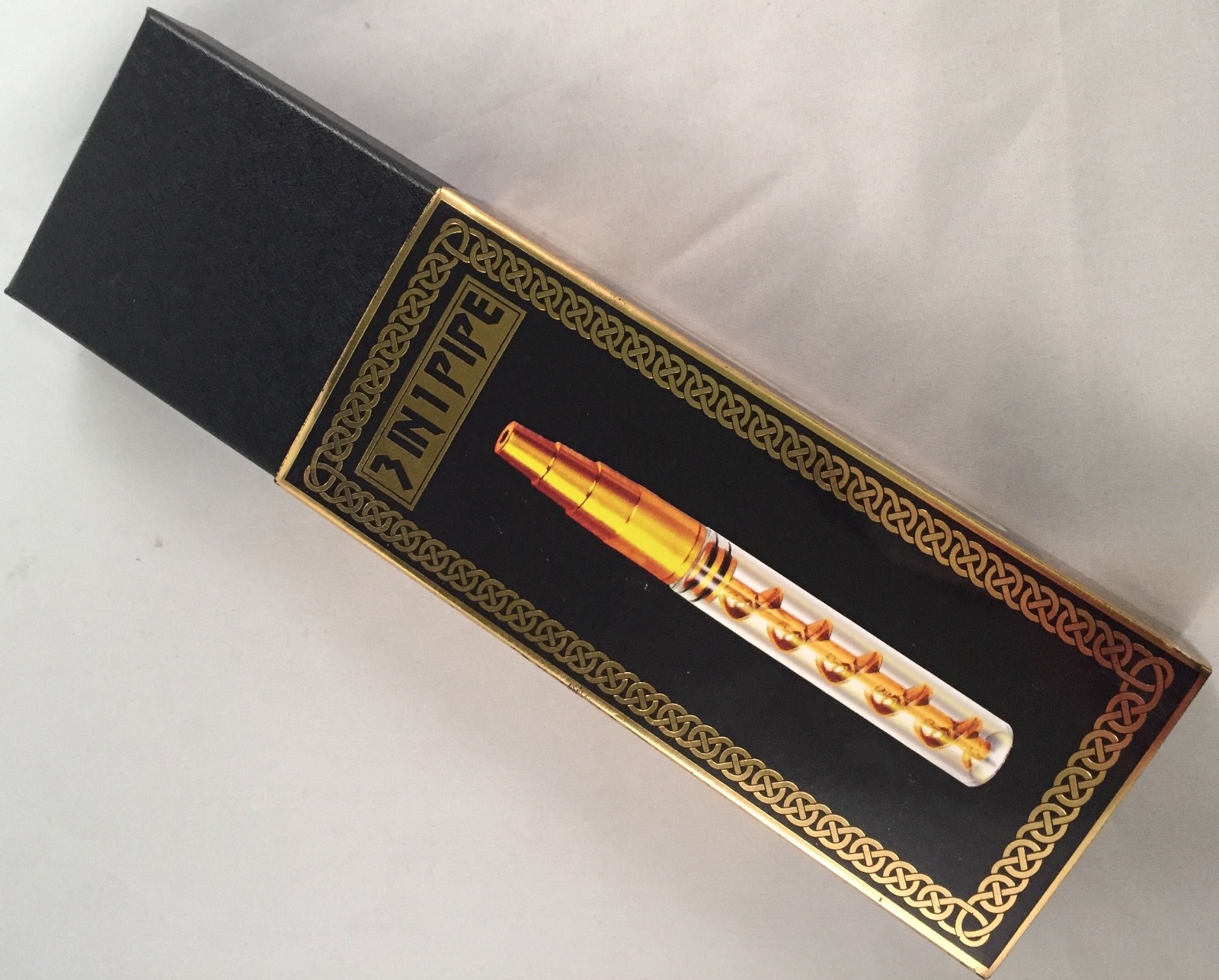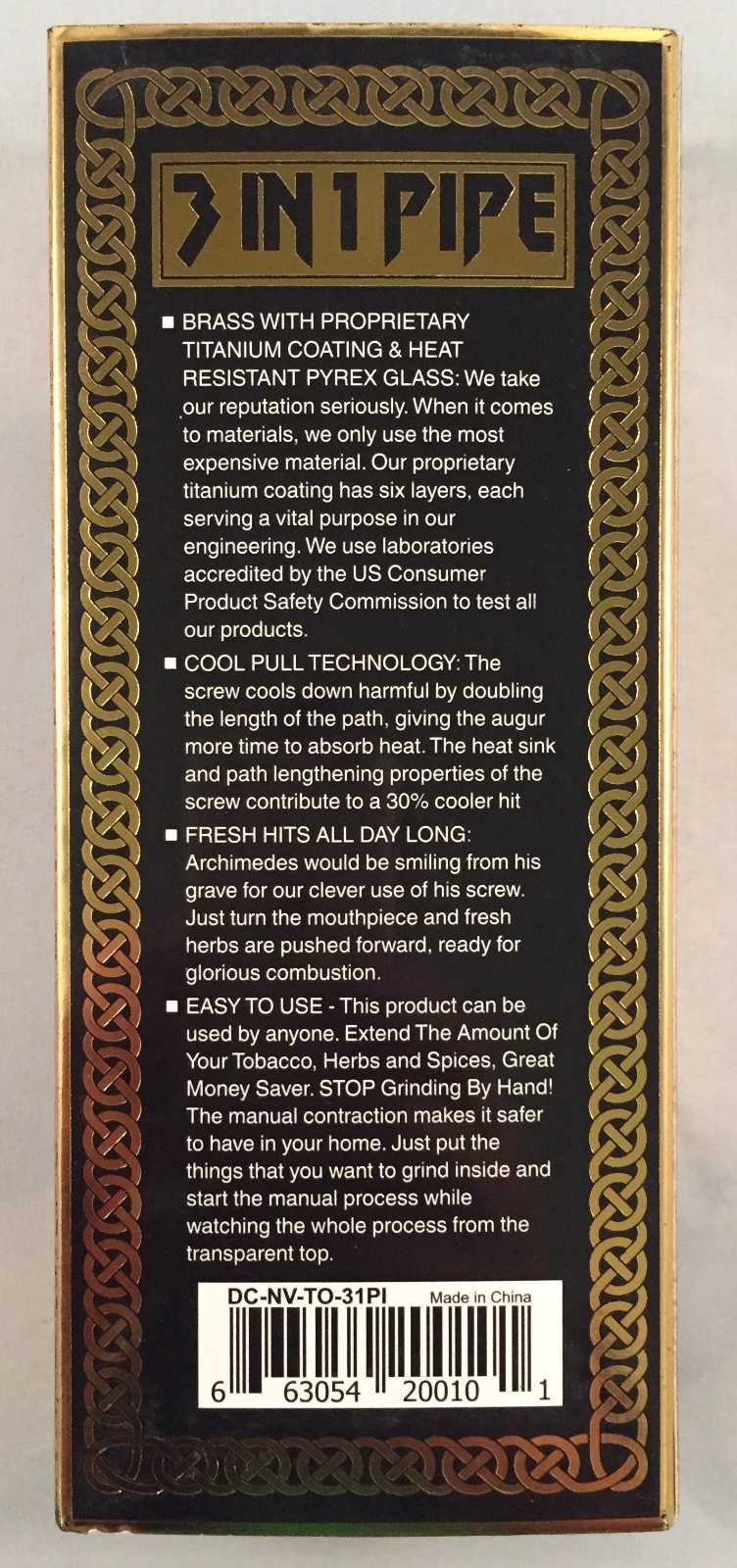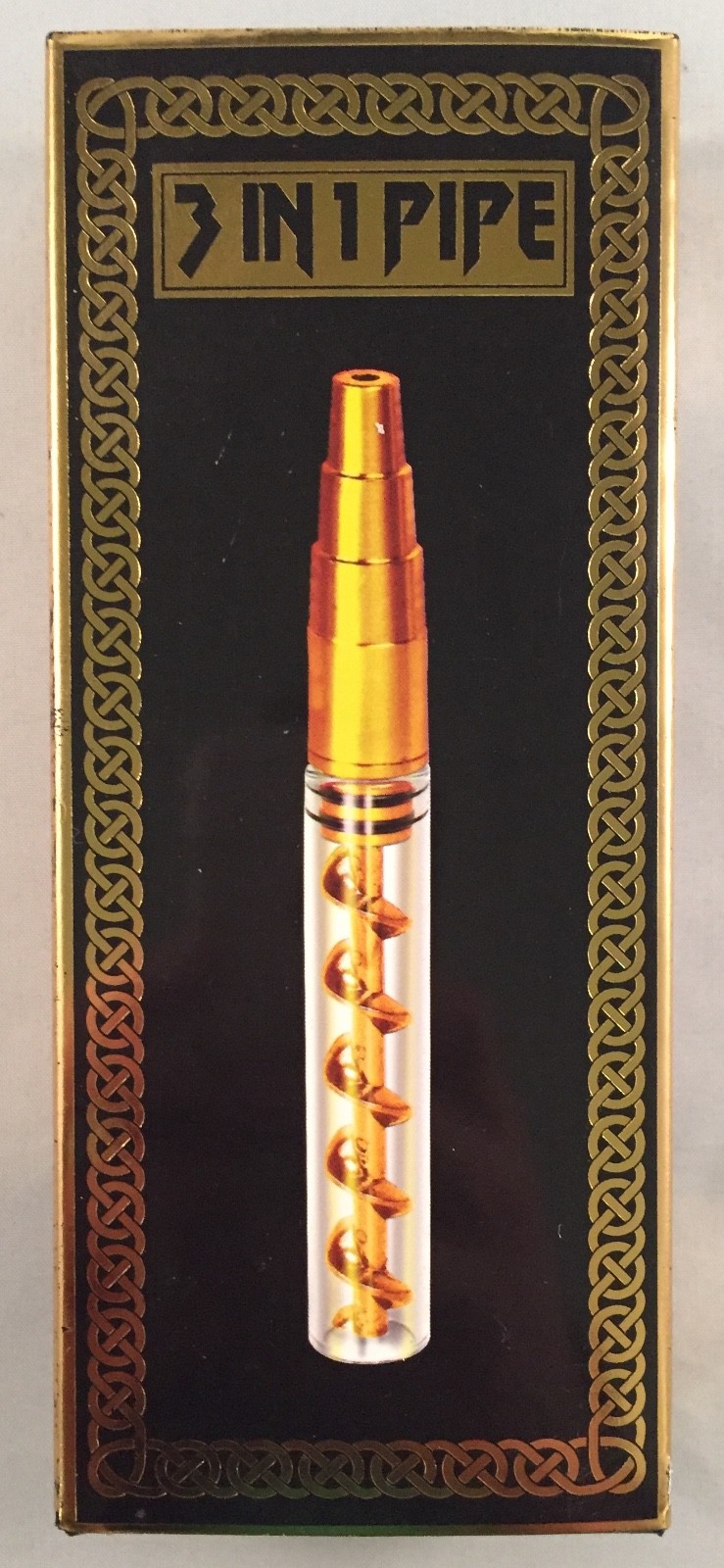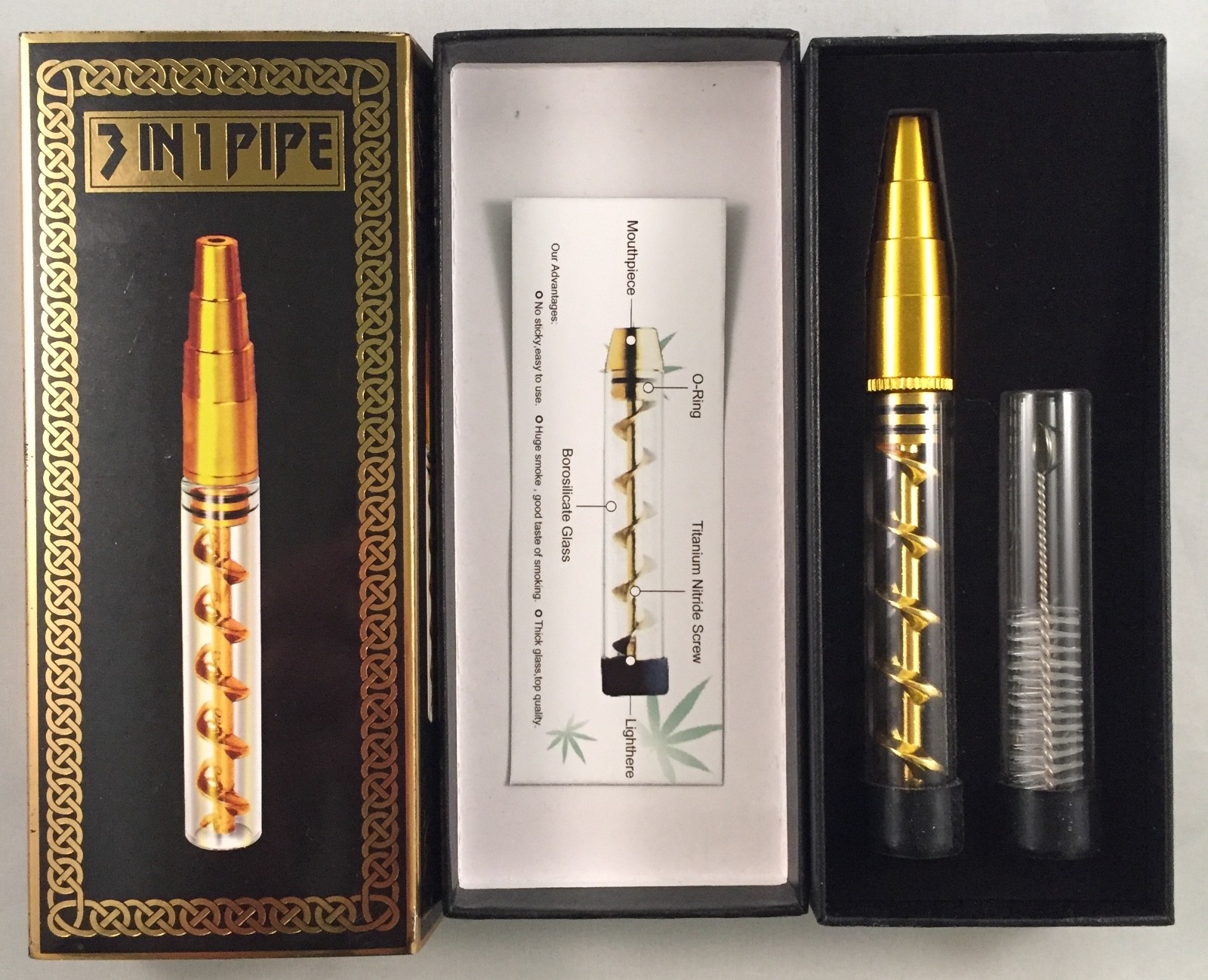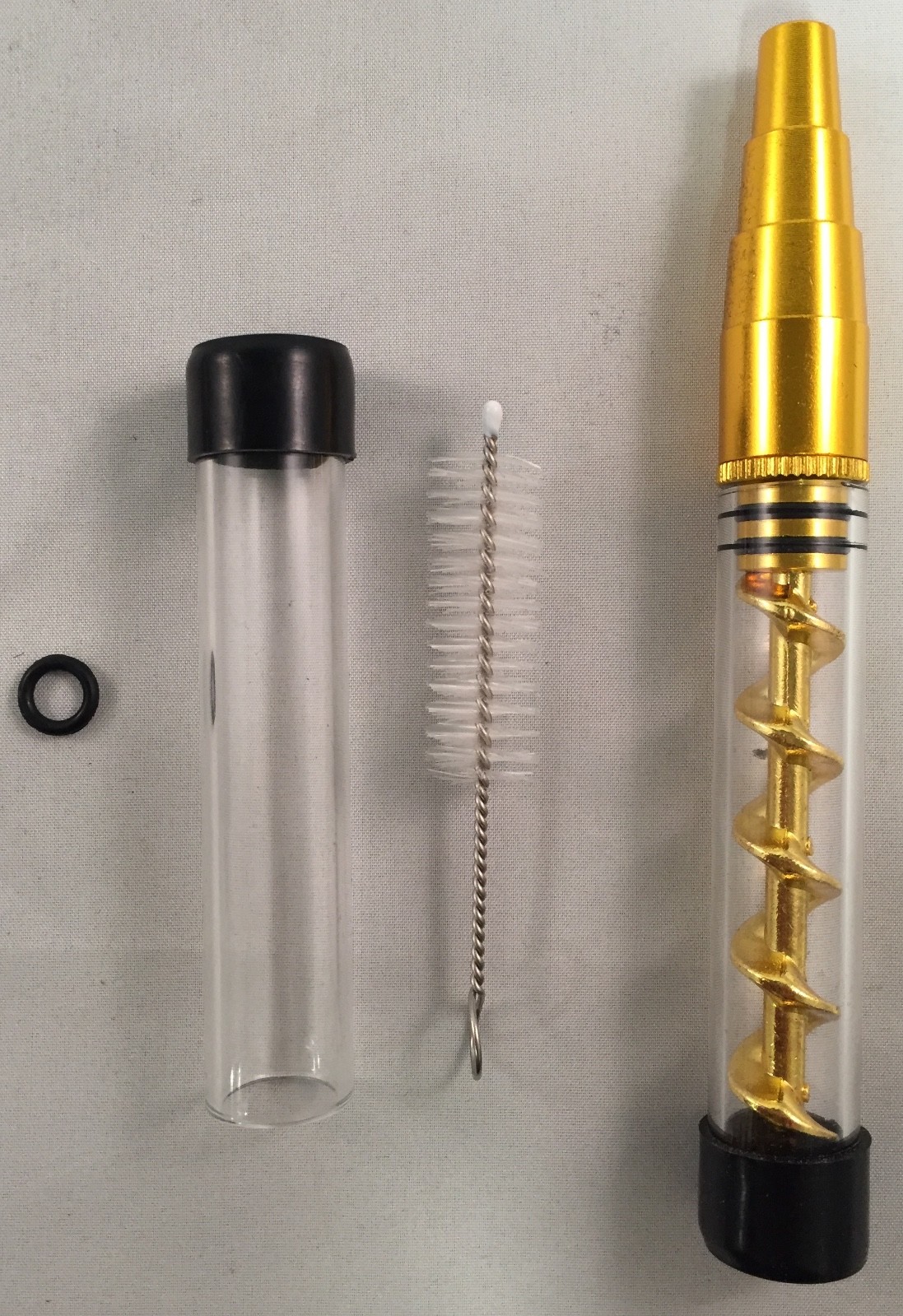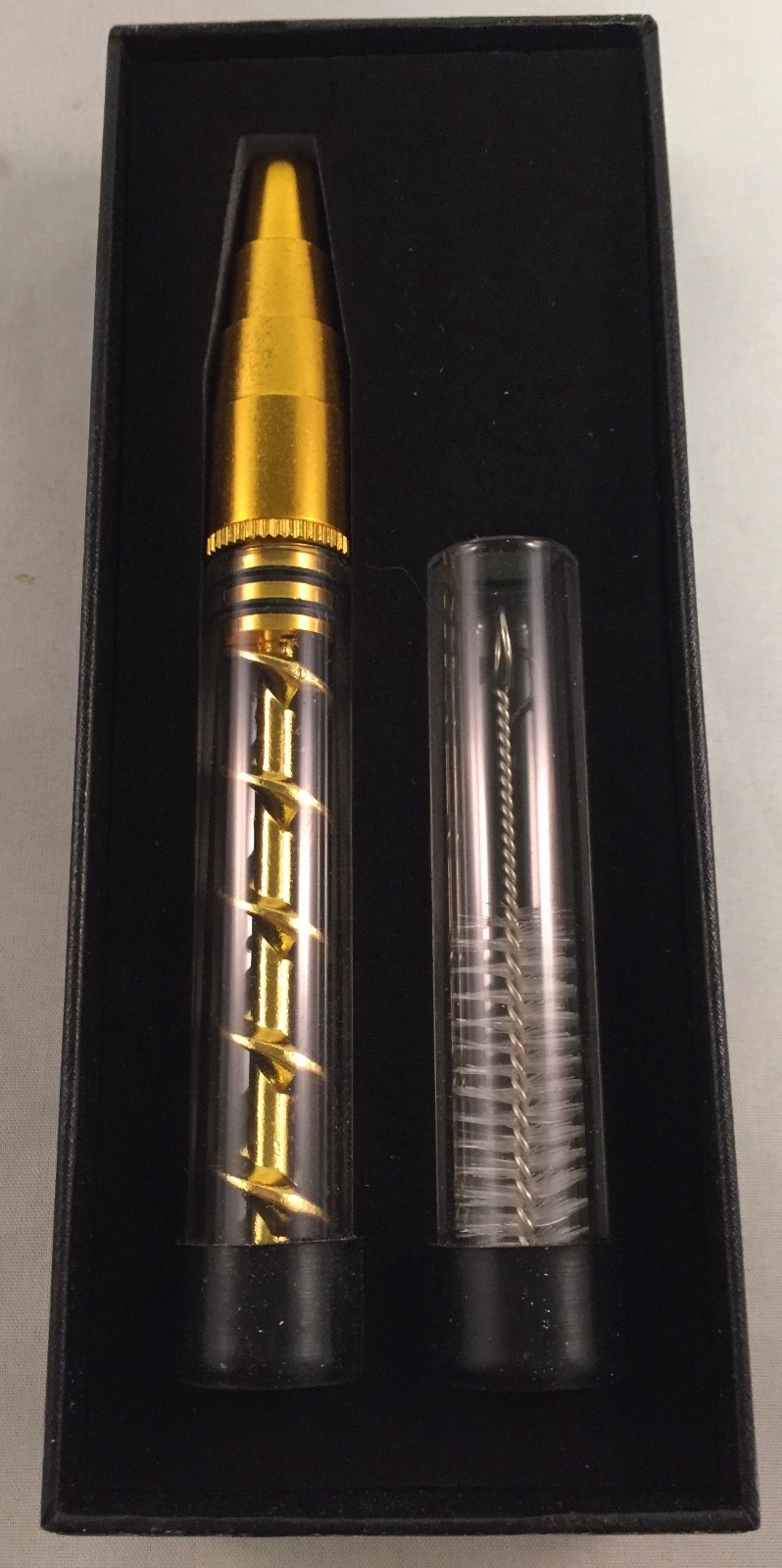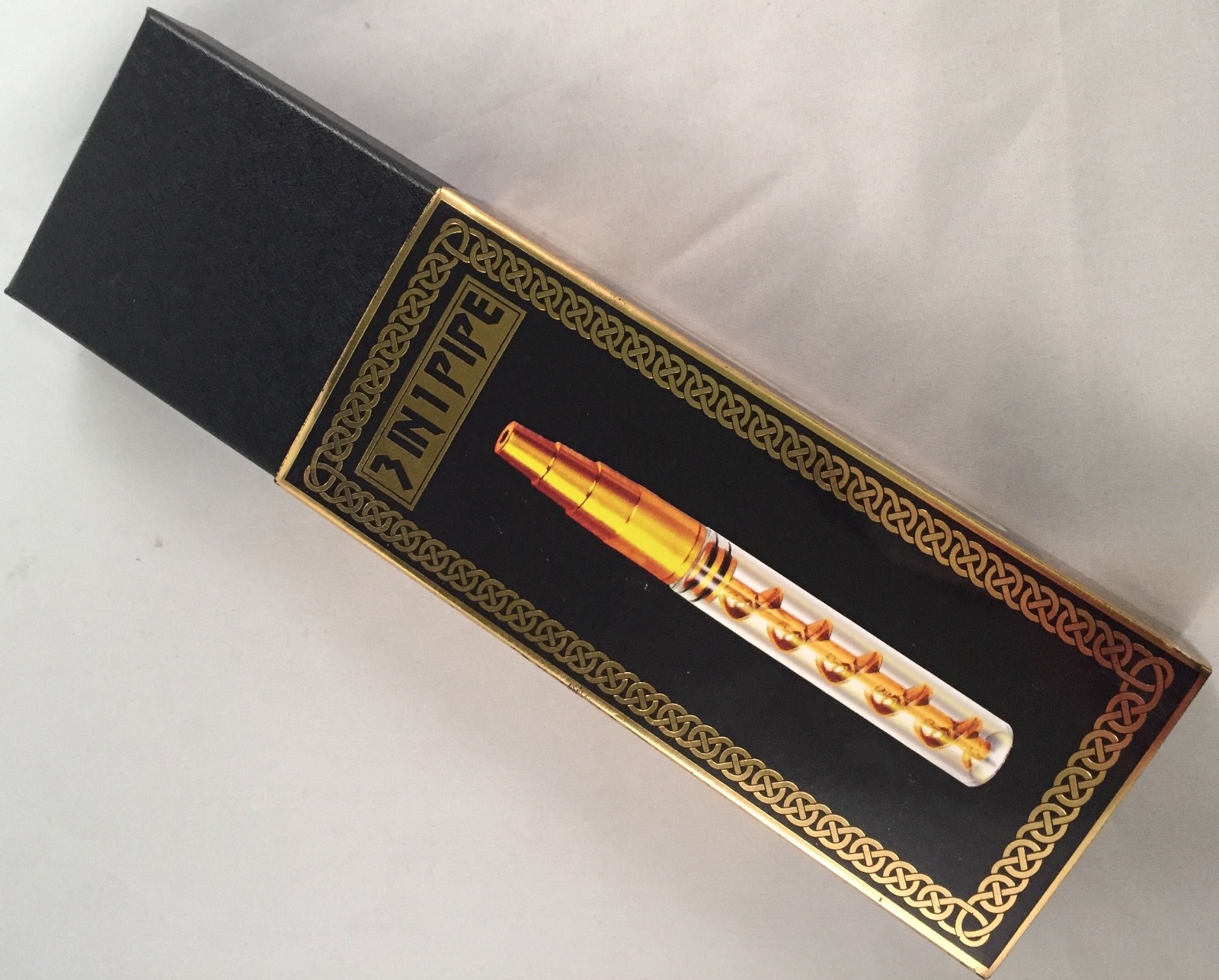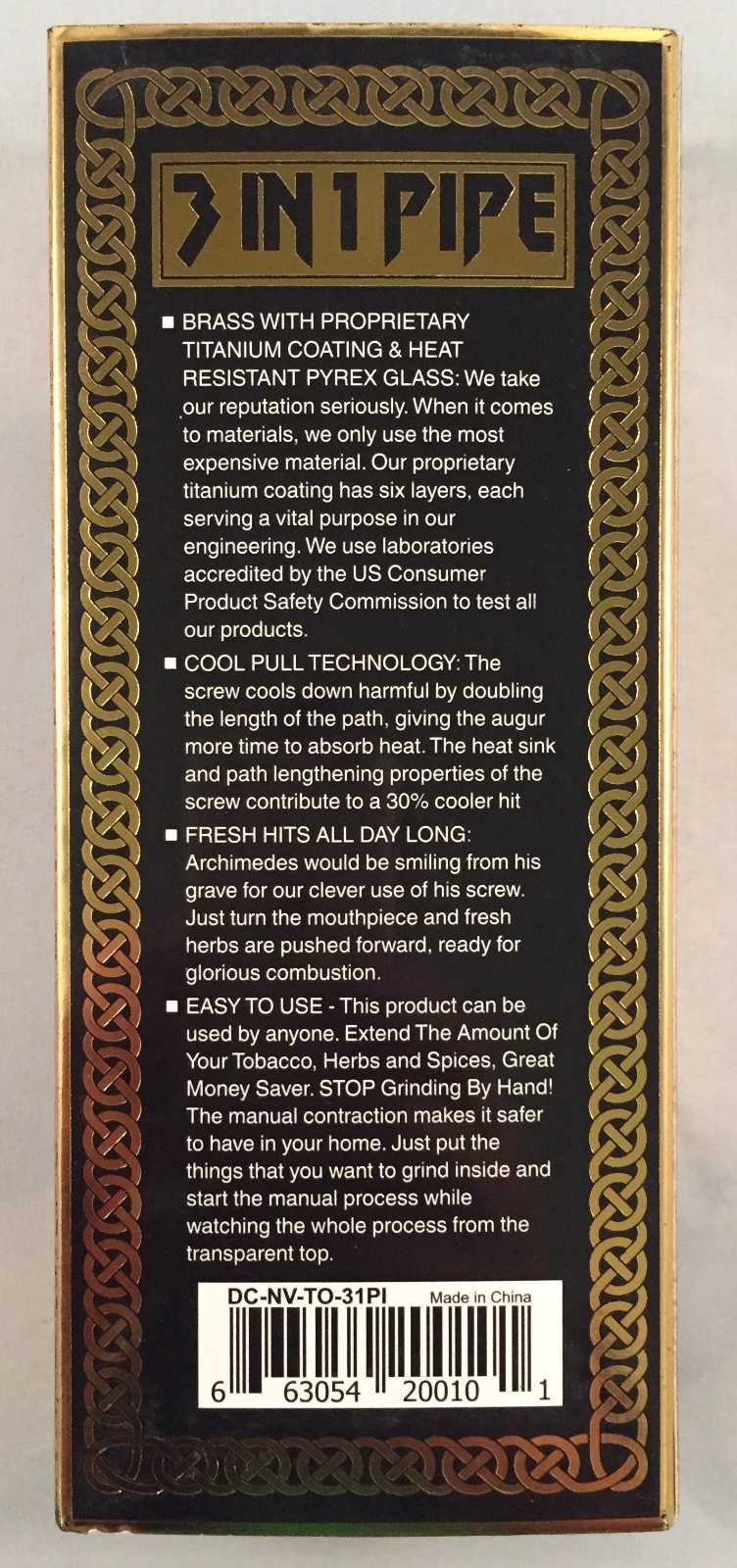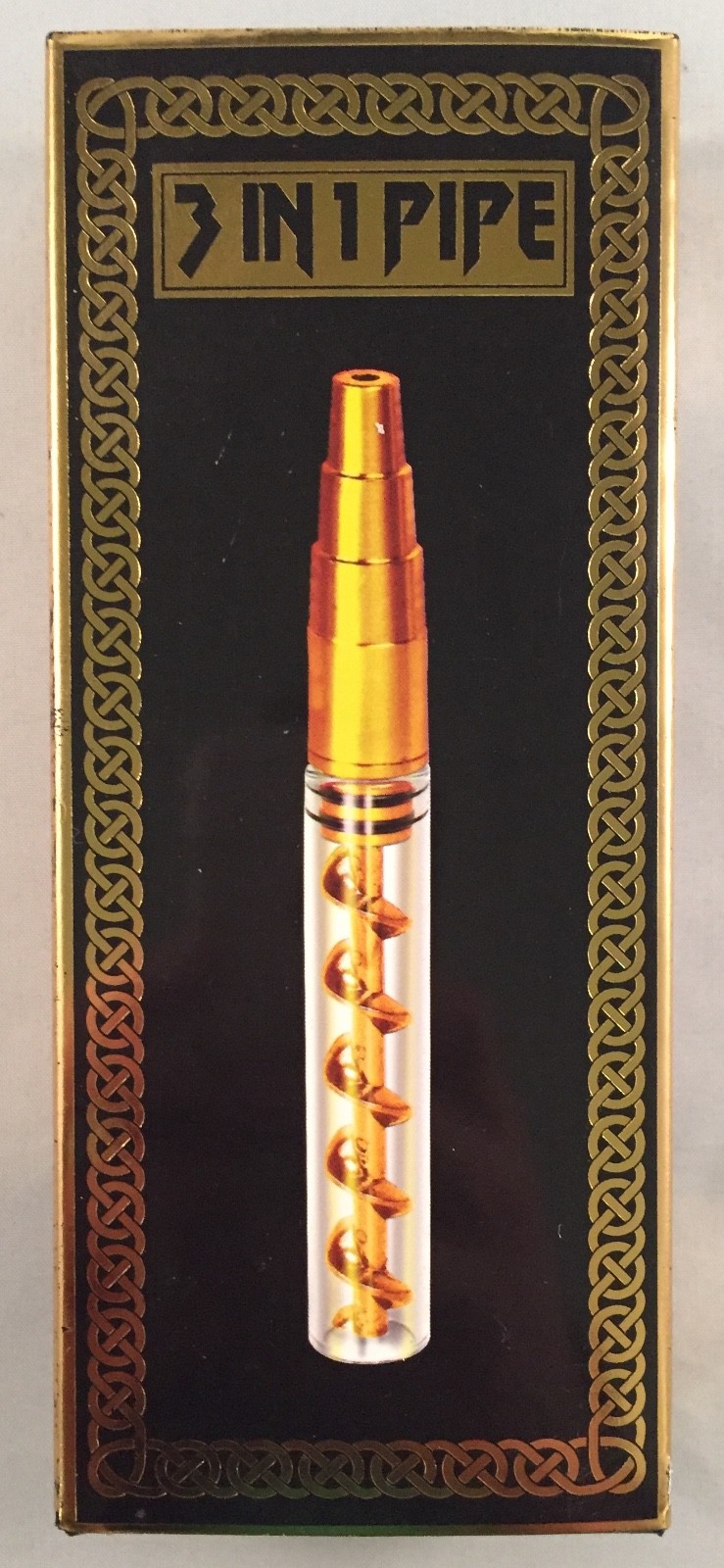 3 in 1 Gold Twisty Glass Blunt Pipe Tube smoking With Cleaning kit
---
Description
Color : Gold
Features:
Twisty Glass Blunt by 3 in 1 pipe, with an extended long Metal Gold head and a premium 2mm thick German-engineered Schott's glass that is ready to give you a clean pull all the time.
Pack up to 1. 5 grams of tobbaco into the glass tube and spin the screw counter-clockwise into the tube. to ash your contents, simply spin the screw clockwise and the contents will get pushed out the glass
product Description:
3 in 1 Dry burning cigarette is the tobacco into the glass tube directly ignite the dry pipe.
Provides a brass material stirrer for easy push of tobacco.
Use: Black rubber sleeve, brass metal parts pulled out, the tobacco into the glass tube, brass metal fittings into it, turn the screw counterclockwise a few times so that the tobacco filled the entire glass tube and then remove the black plastic. Direct use of lighter ignition pumping.
Features: Very convenient and portable.
What you get:
-1 Ceramic Twist Blunt
-2 Glass Tube pipe
-2 rubber Caps
-1 Cleaning Brush
-1 Manual
-1 Packing Box
100% New and high quality.
Customer Reviews
---
Customer reviews
Average Customer Review
0 customer review/s
---
Related Products
---