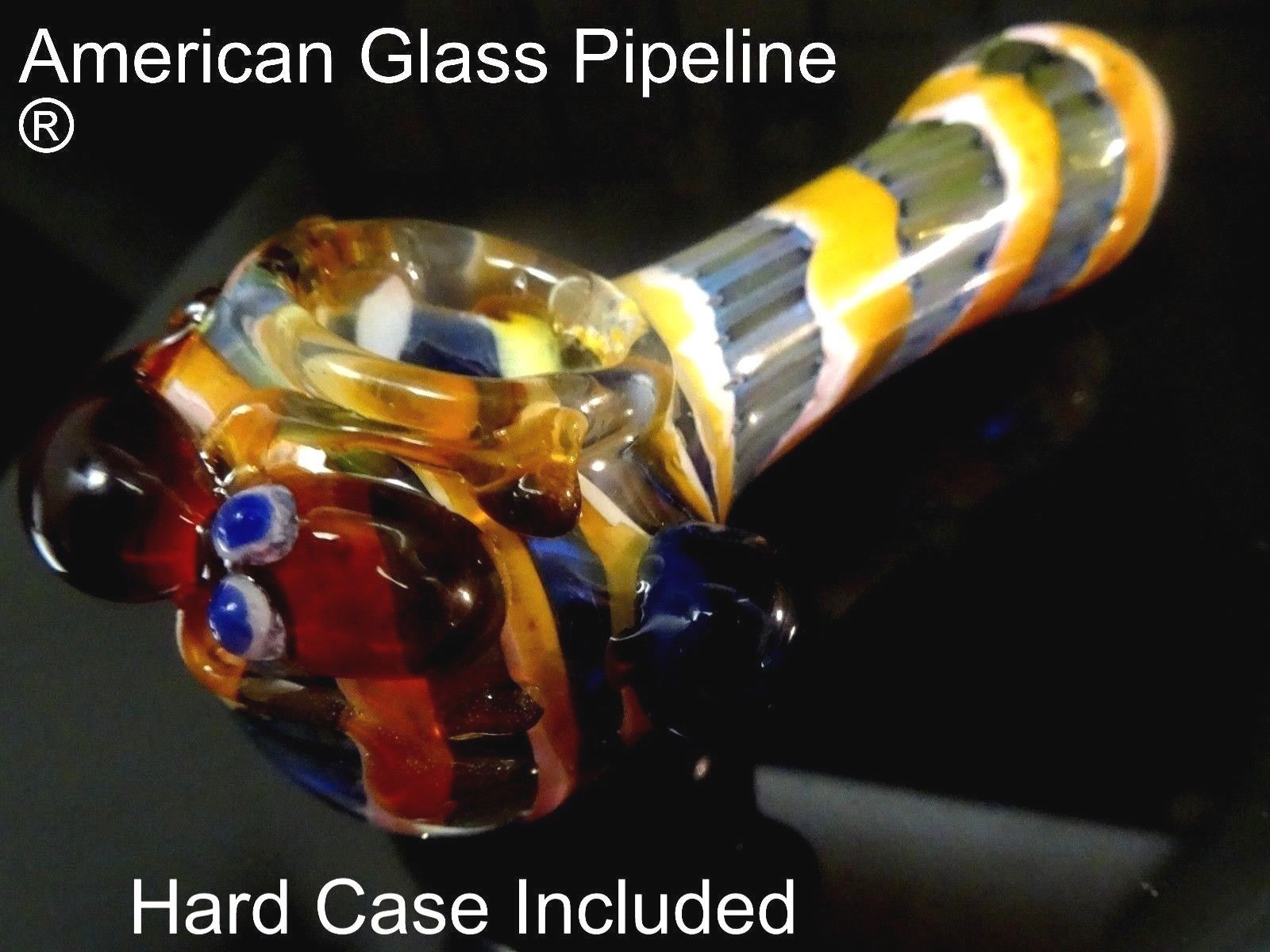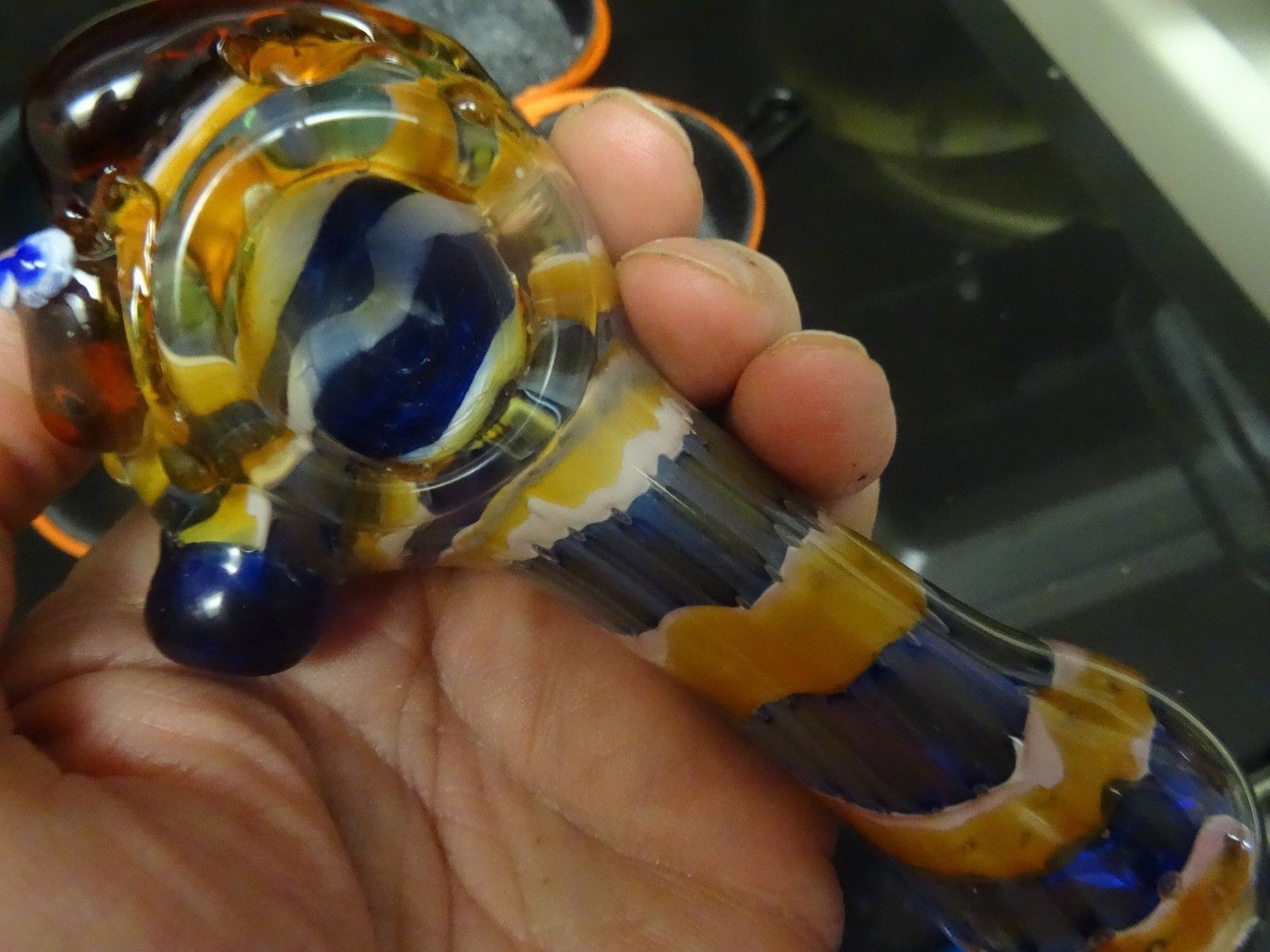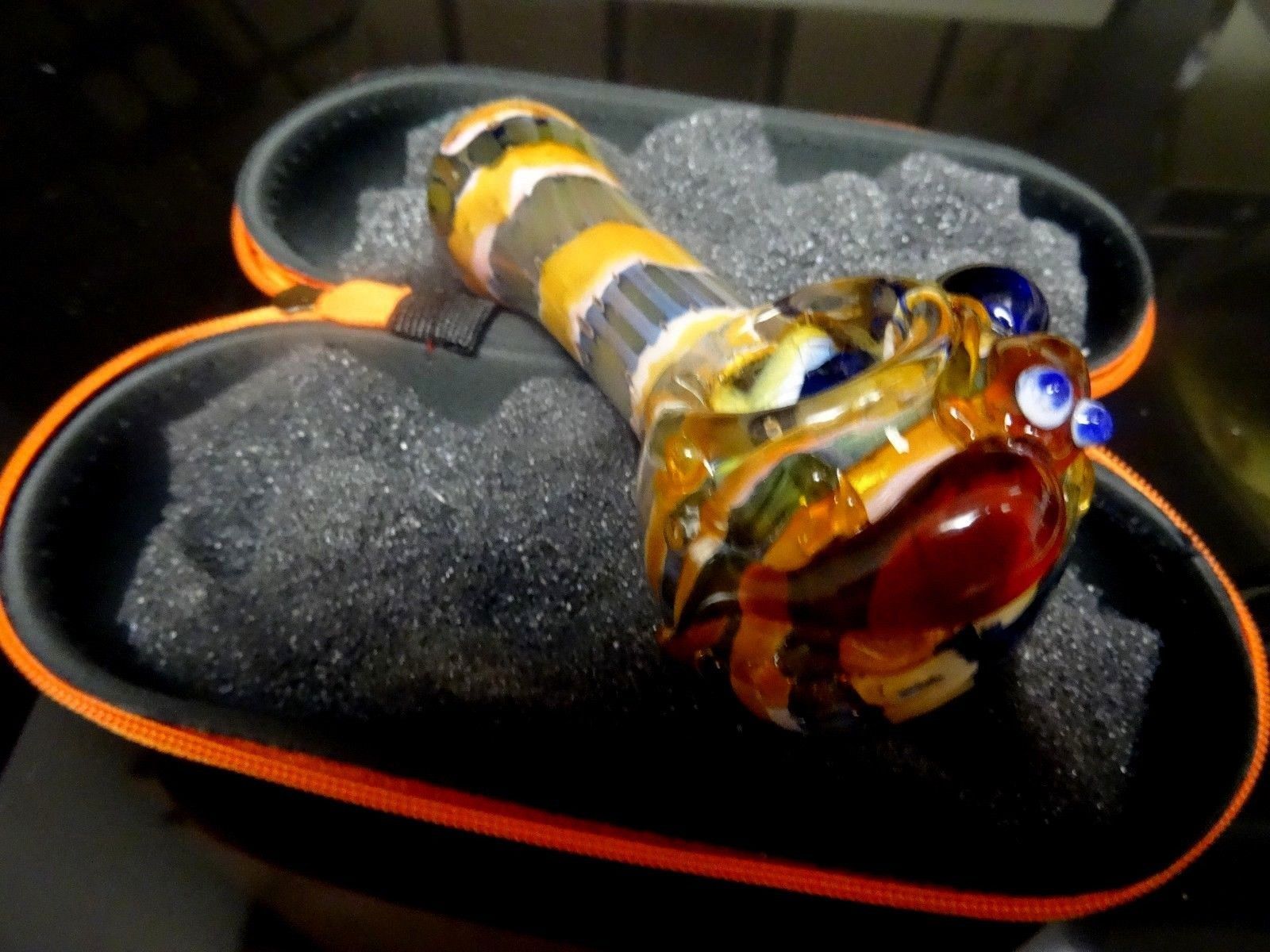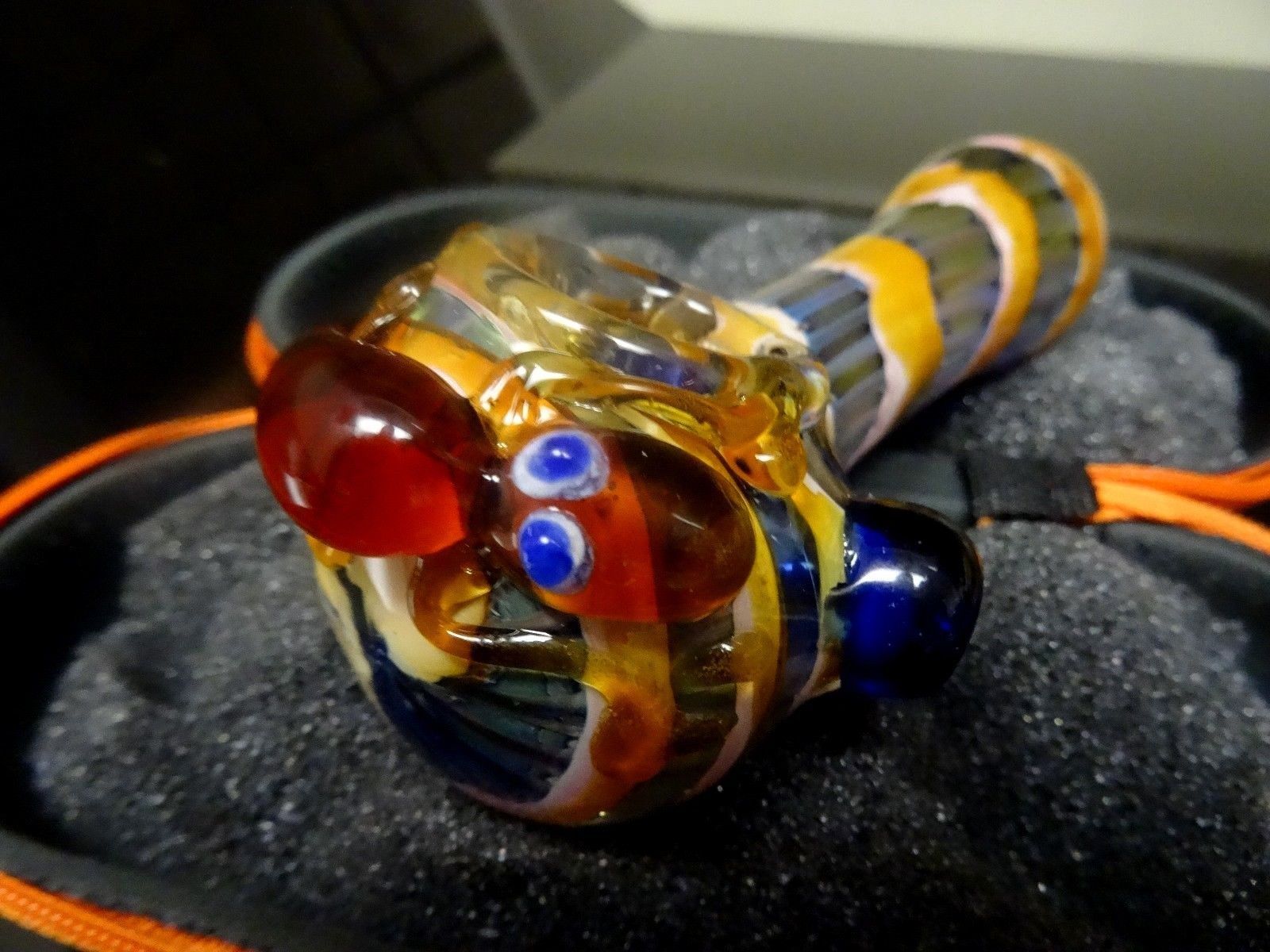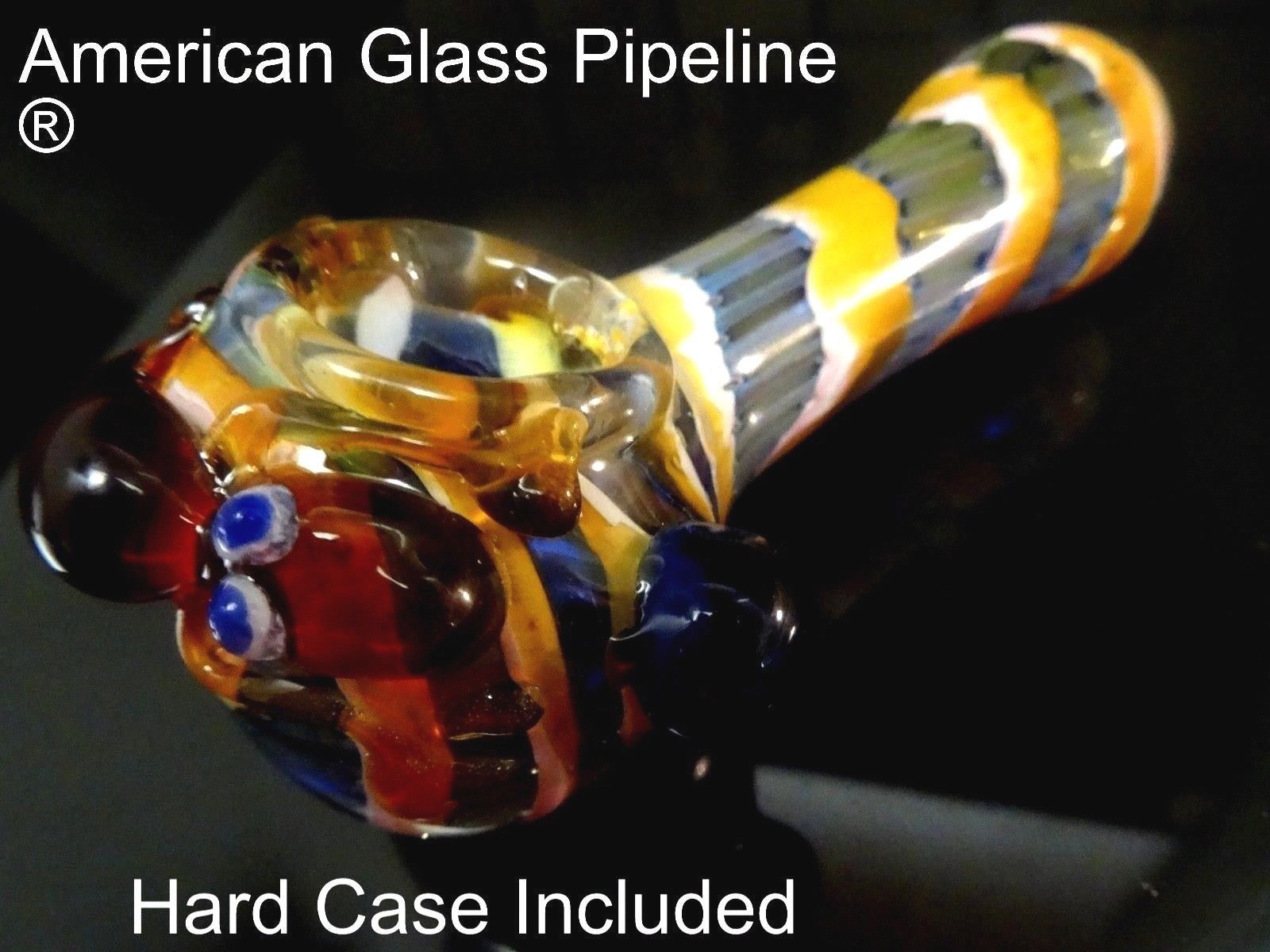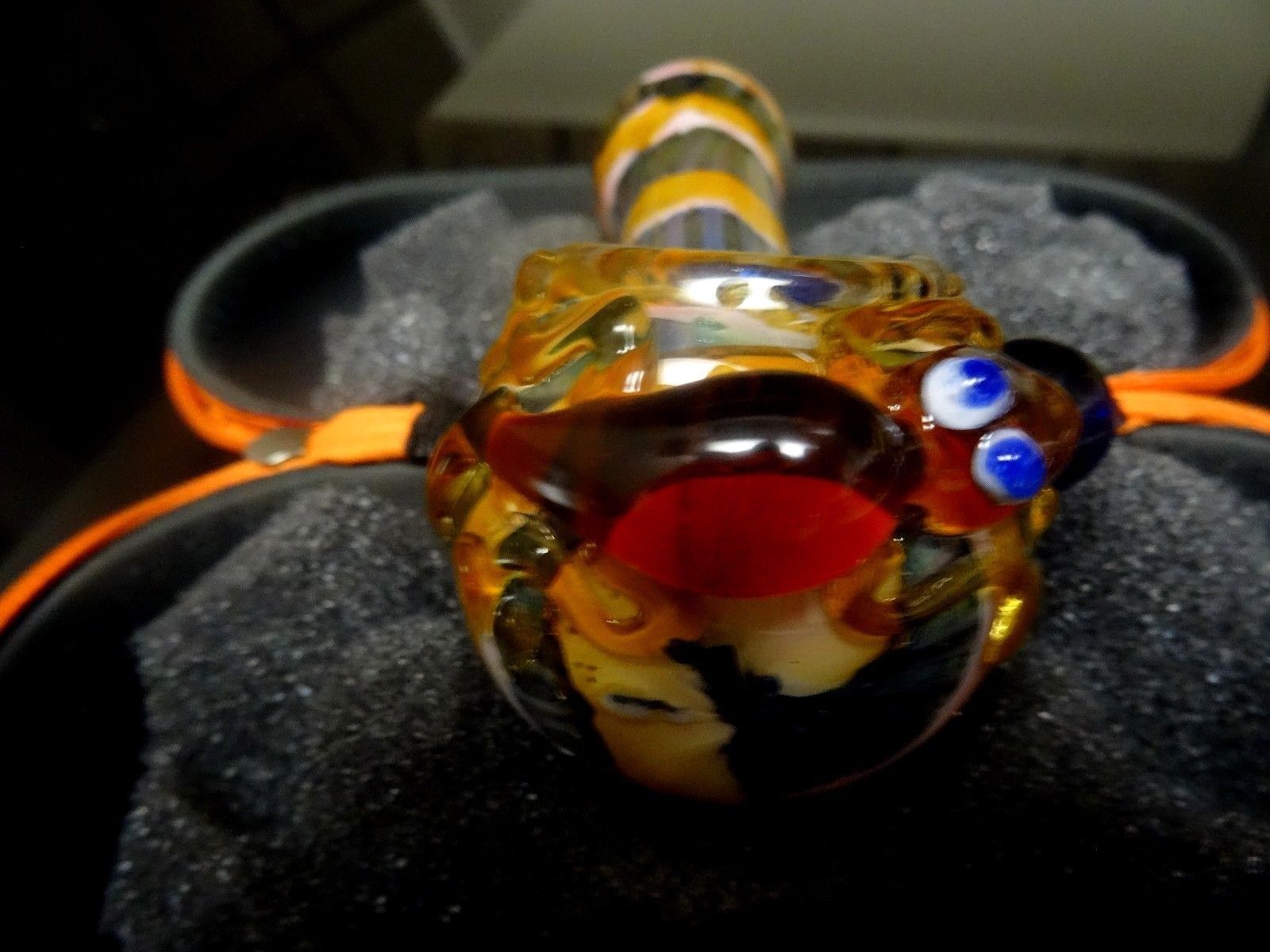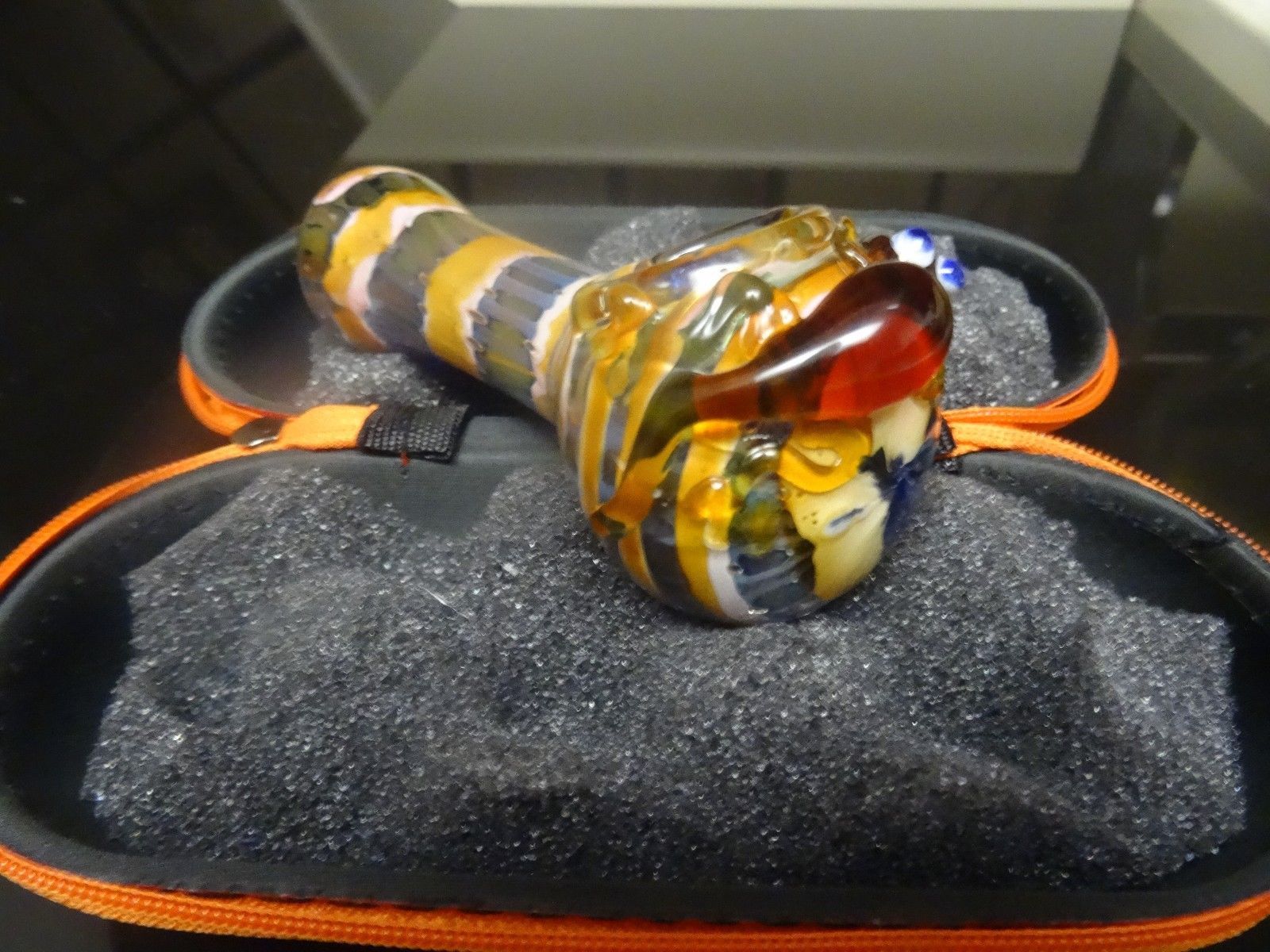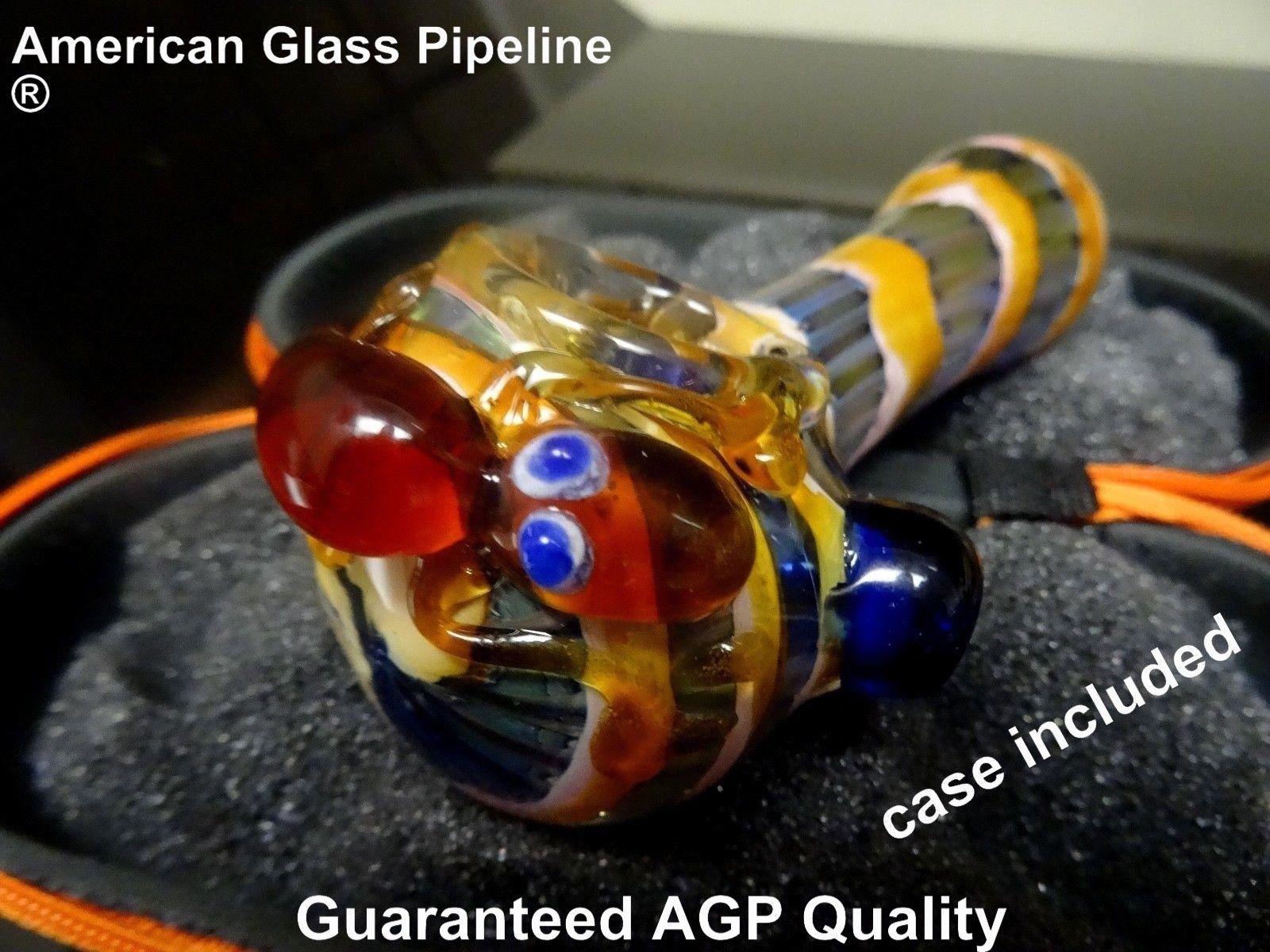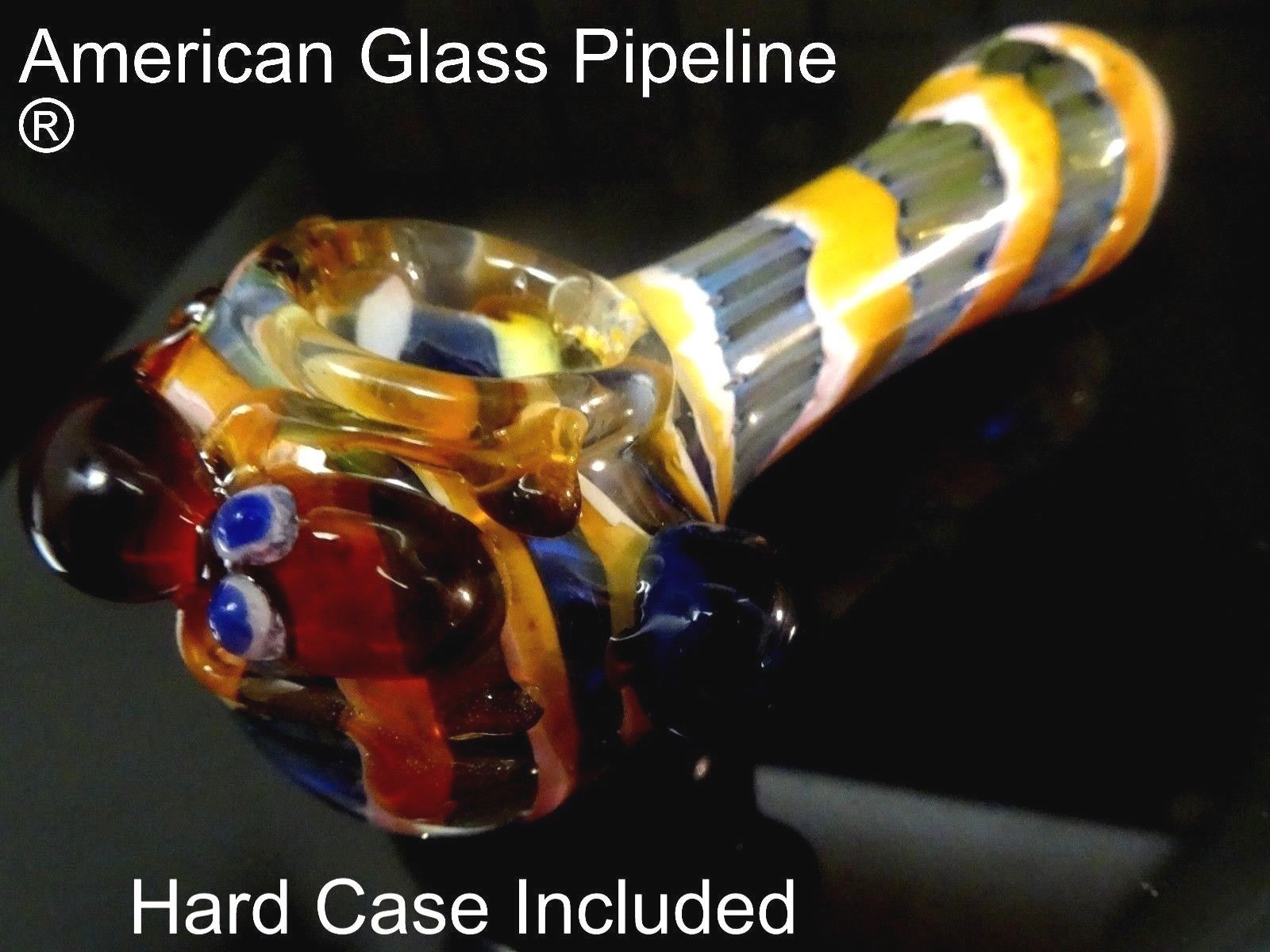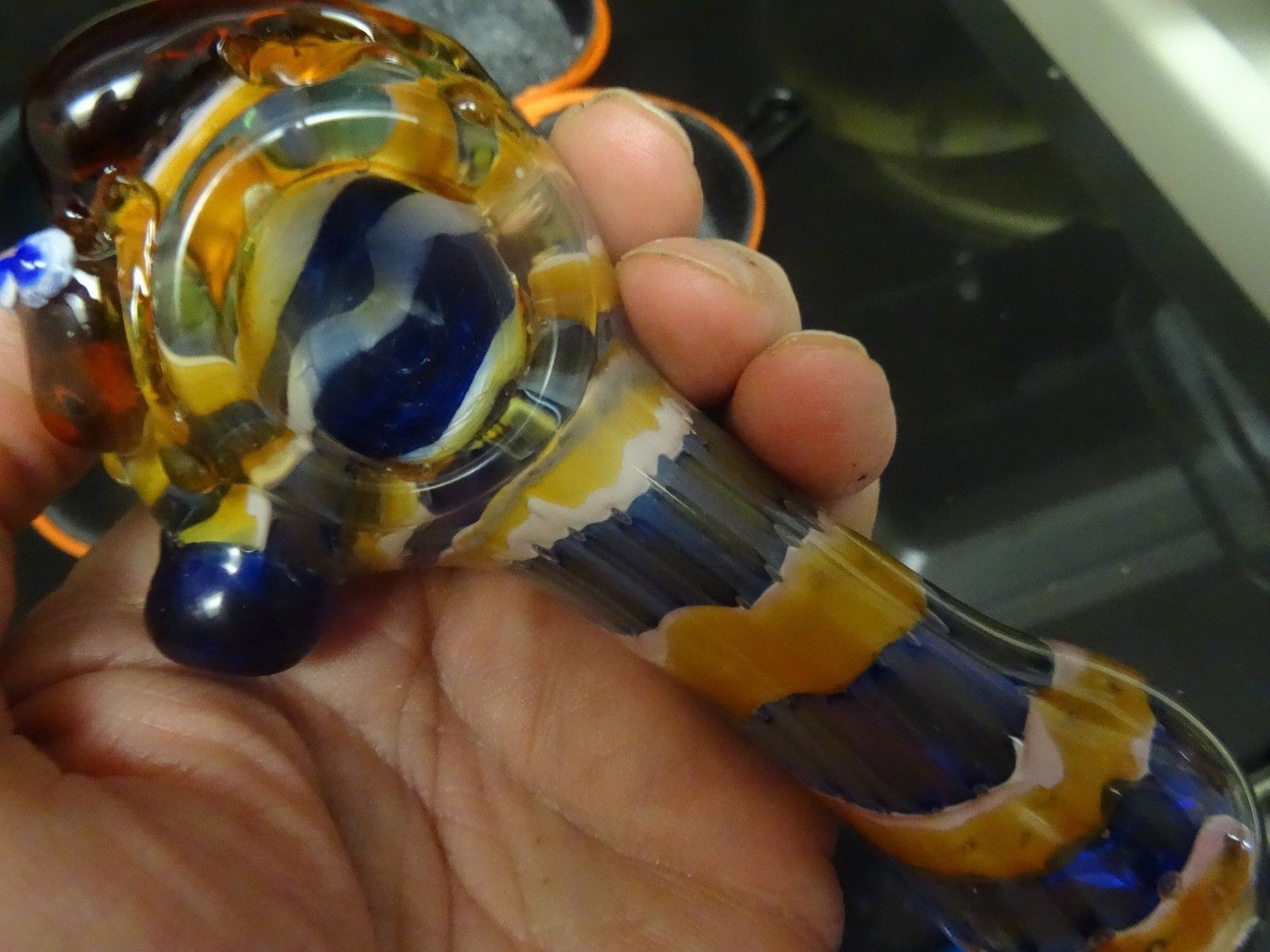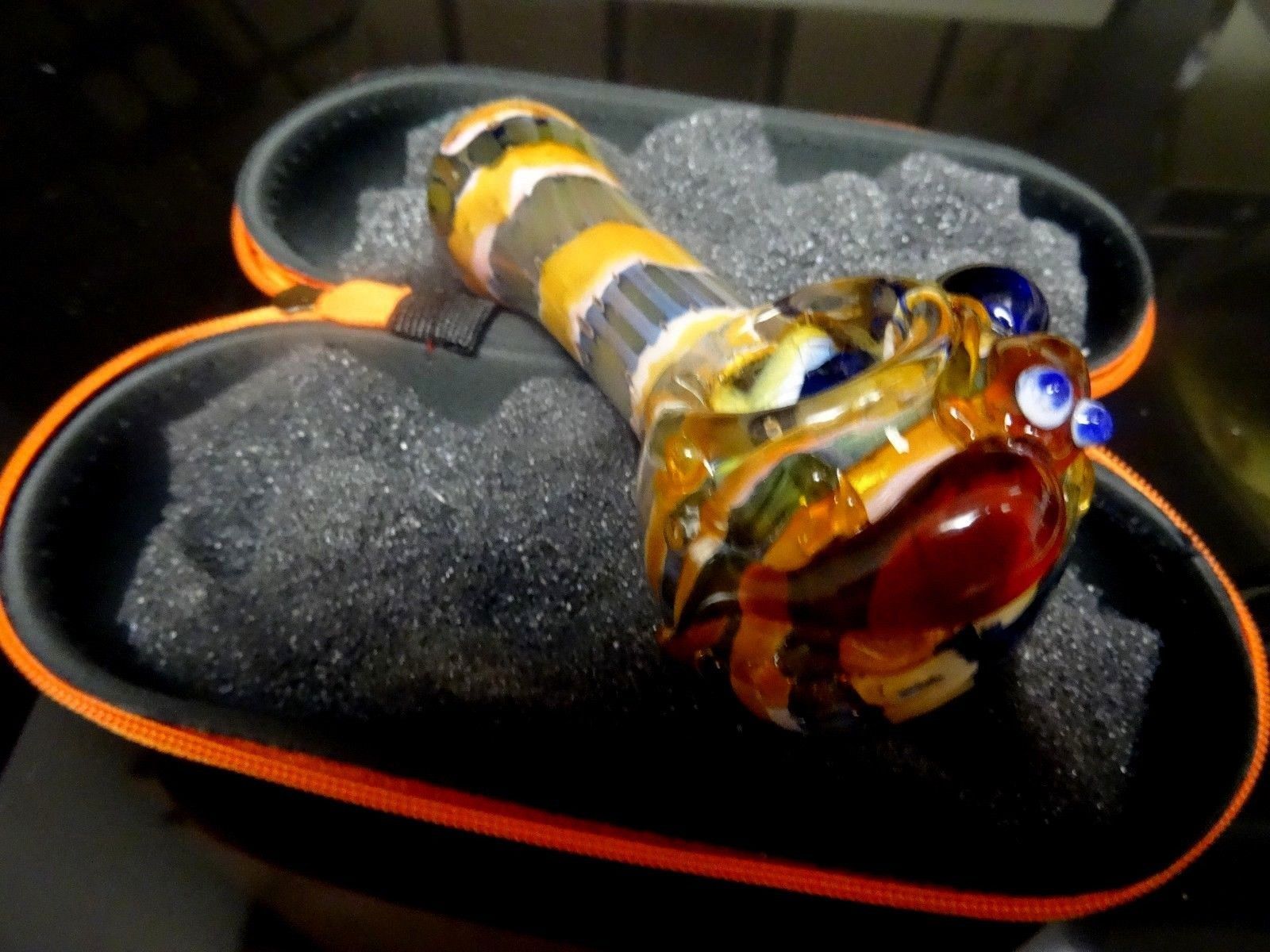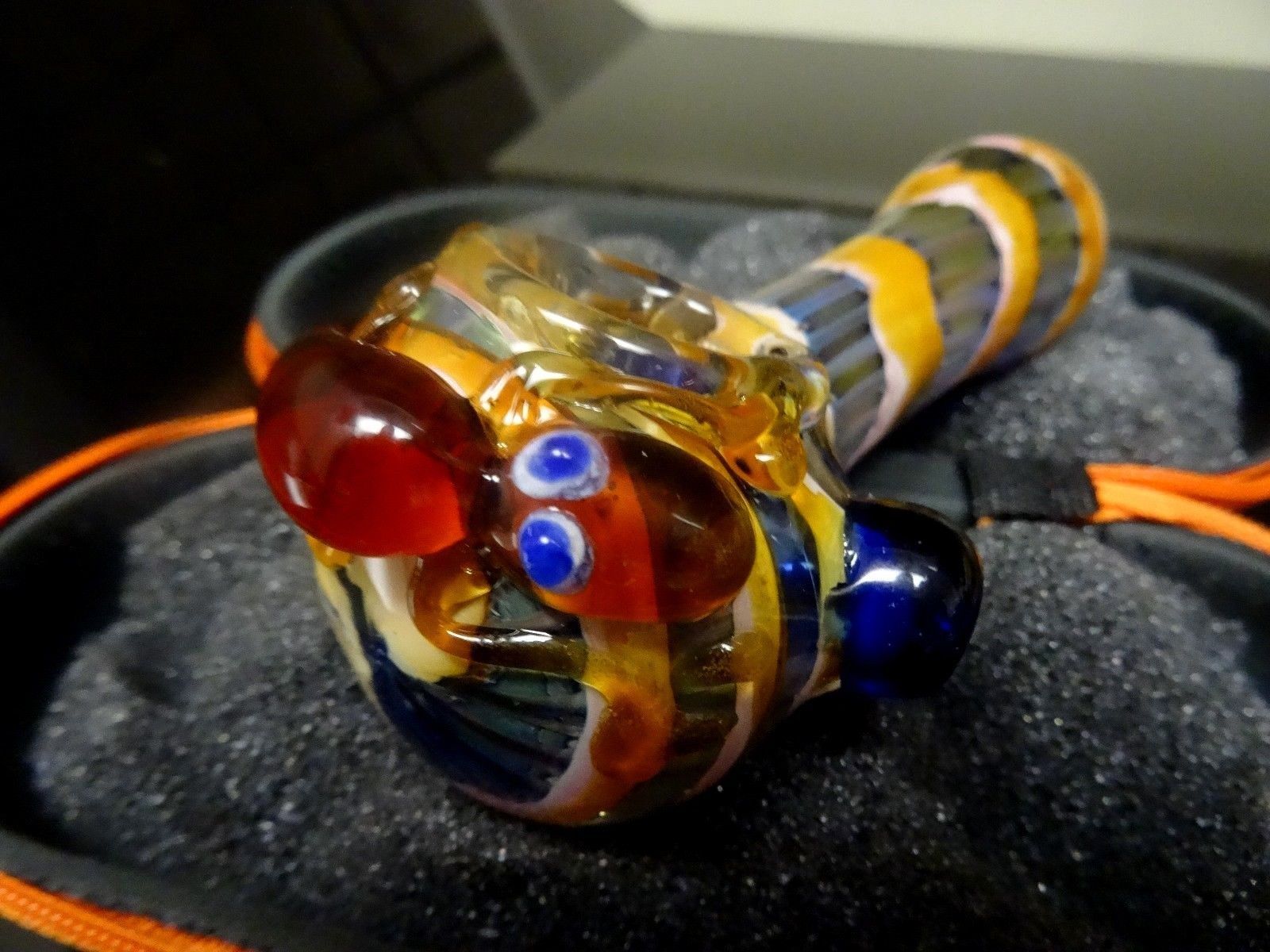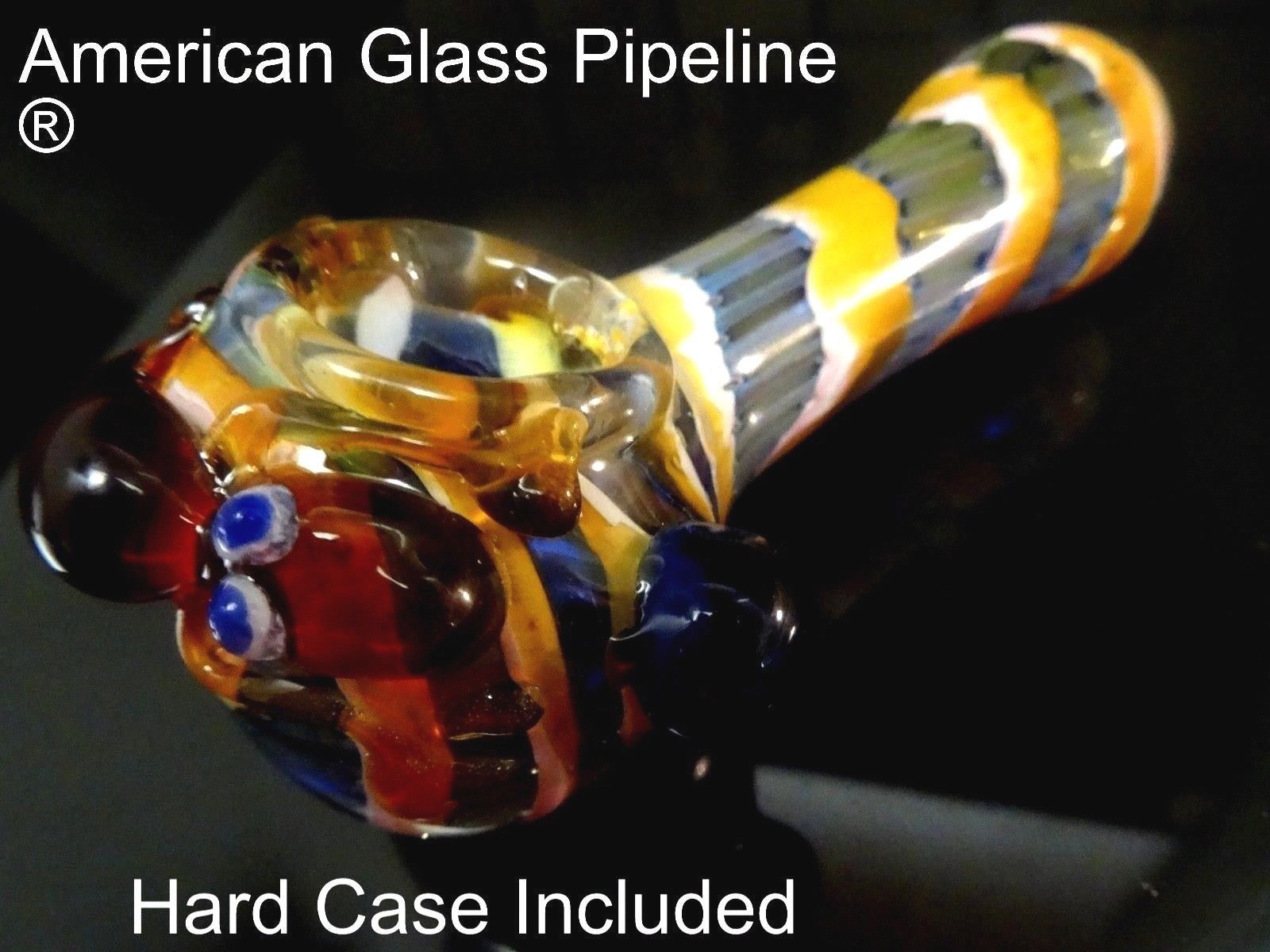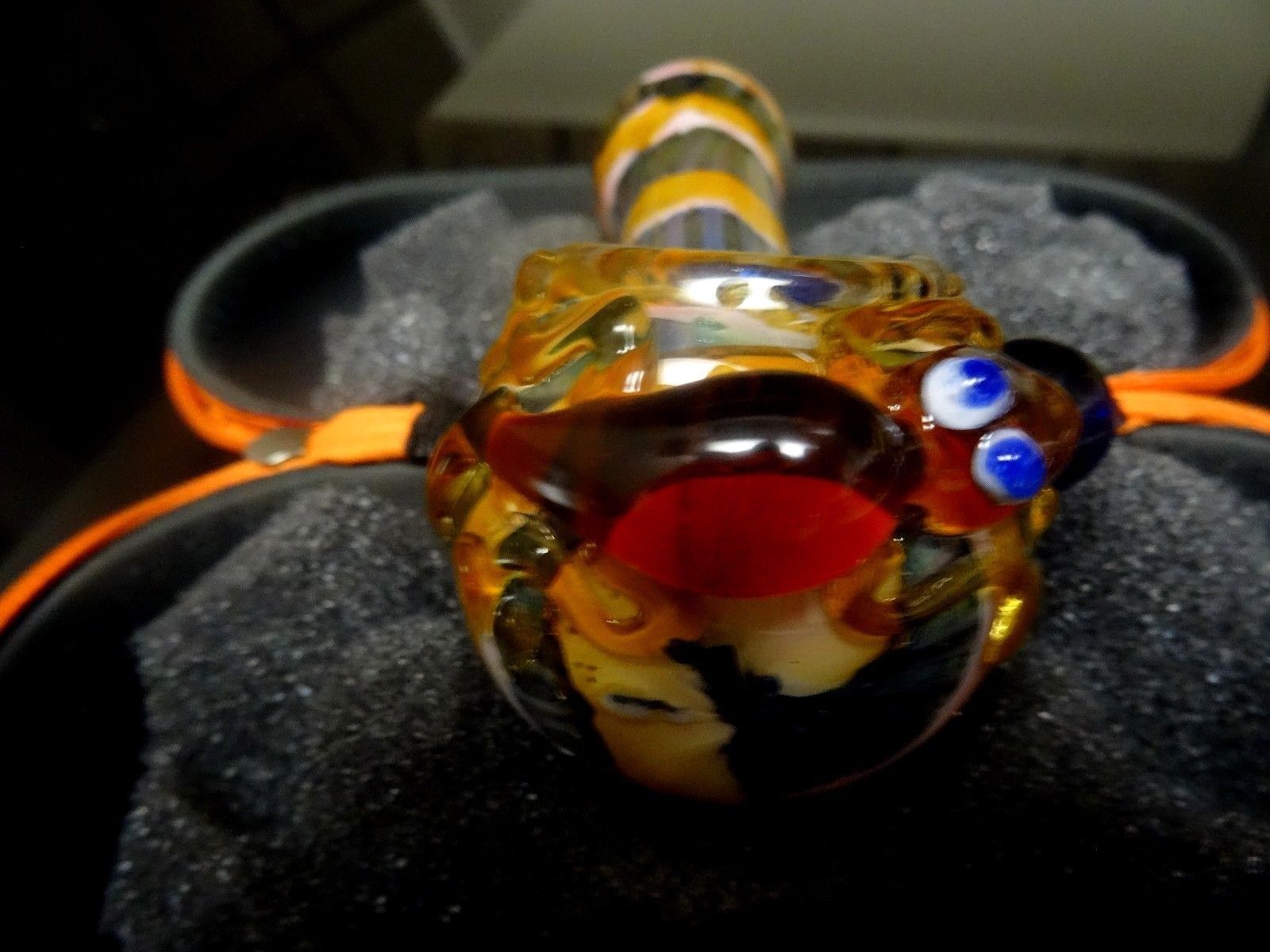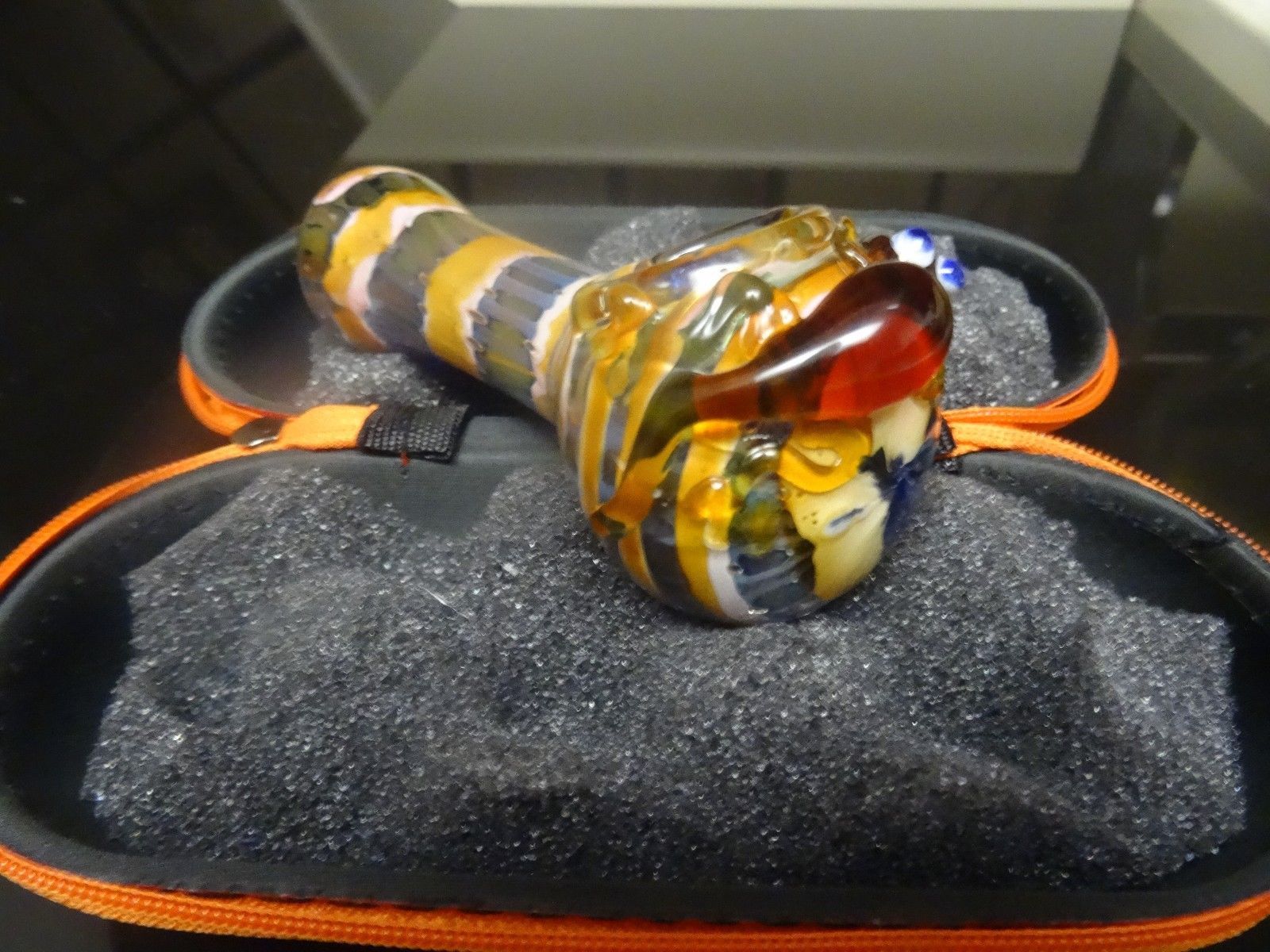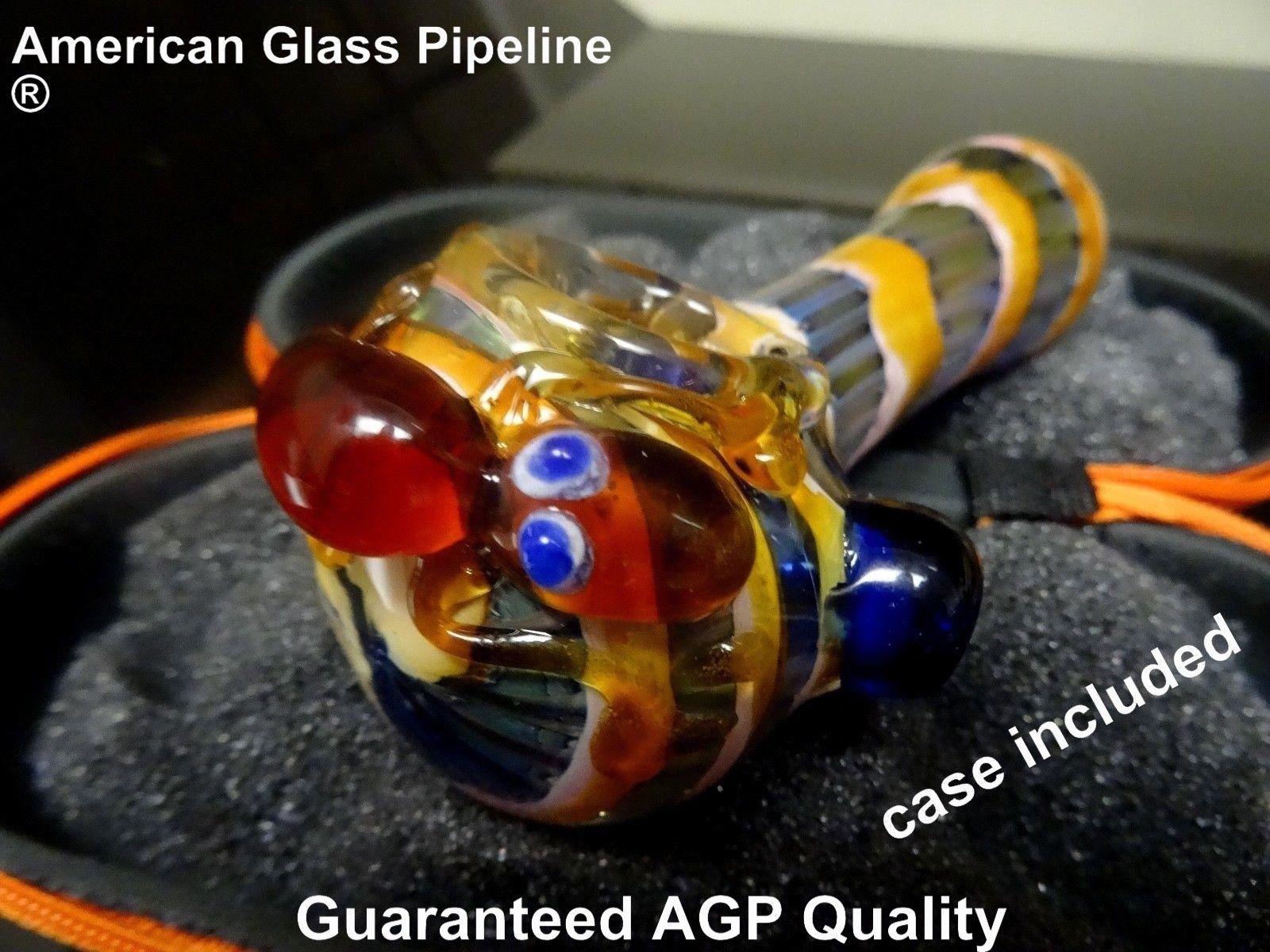 A Little Buggie - wih CASE / TOBACCO-Smoking- Glass Hand Pipes
---
Description
Thanks for Looking ! Case Included This Month
5" with Comfortable 4+ Ounces of Glass & Feels Right
Ease of Holding & Smoking Smoothness the Extra Length Provides
Beautifully Blended Colors
A Side Carburetor & Generous Bowl
Hand Blown. A Top Shelf Masterpiece. Each Piece Coloring Pattern Differs Making Your's Unique
Buy it Here For a Great Price ! Very Limited Quantity Available !
The Predominate Color is Orange . The Critter color varies from Pipe to Pipe
This Our Newest Creation and Solid Glass
Strongest Glass Available
Free Black Case with Black Trim

We aim to please and offer a good product. Your Privacy Guaranteed
You may return any unused pipes within 30 days
for a refund, if not satisfied.

We ship several times a day, so chances are good that if
you order before Noon, it will be shipped same day.
Otherwise next day shipping guaranteed! Stealth Shipping too !

Very Limited Quantity, so don't miss this one !

NO ONE UNDER THE AGE OF 18 IS ALLOWED TO PURCHASE THIS PRODUCT.
THIS PRODUCT SHOULD BE PURCHASED FOR ITS INTENDED USE ONLY, TOBACCO SMOKING !

Listed in compliance of EBAY terms of service allowing Tobacco Pipes
Customer Reviews
---
Customer reviews
Average Customer Review
0 customer review/s
---
Related Products
---