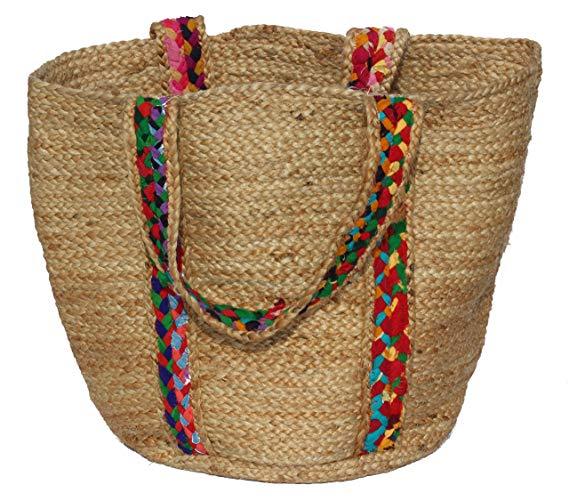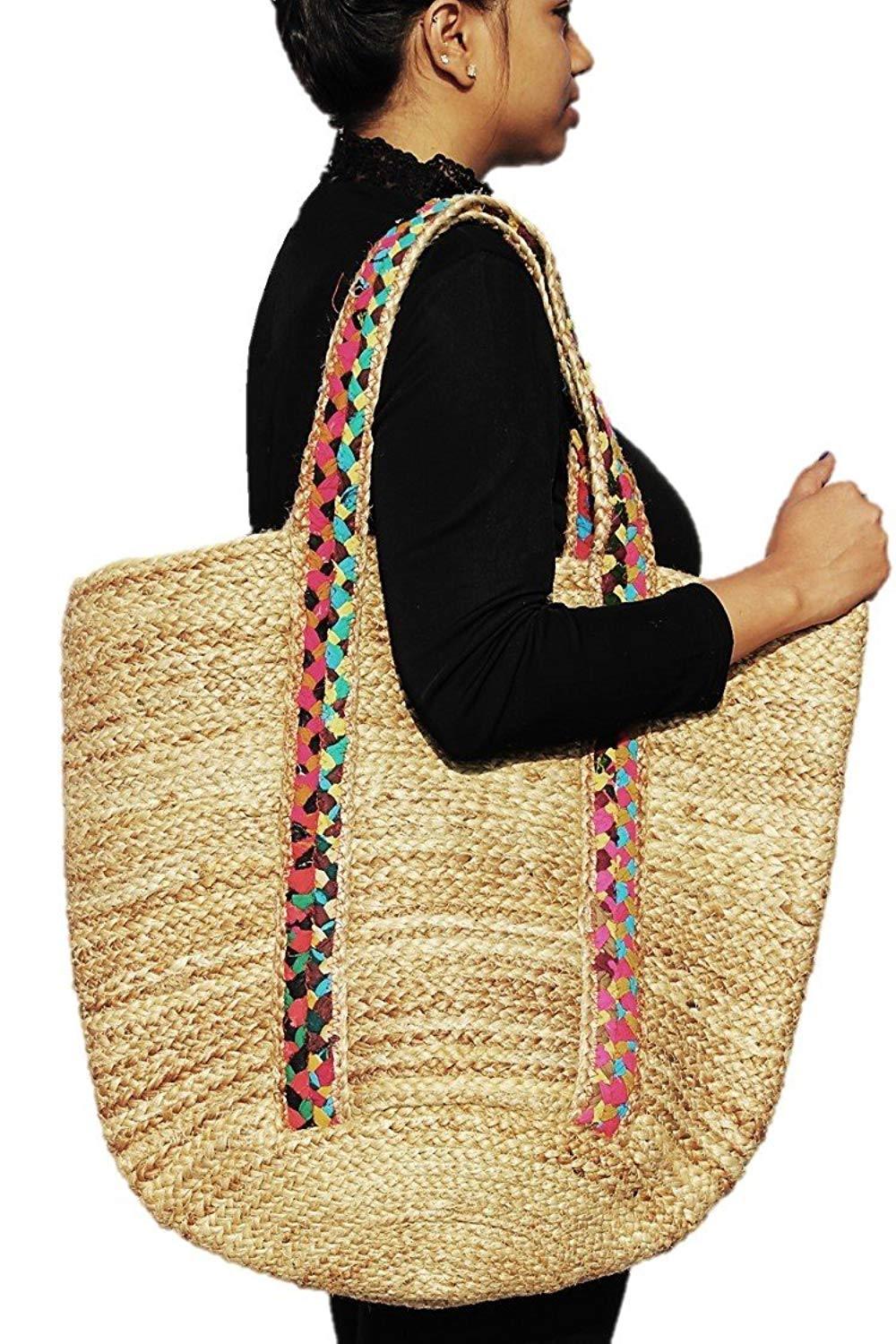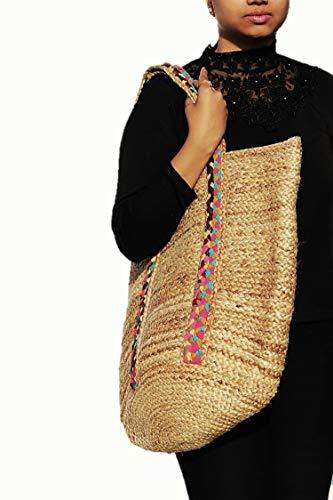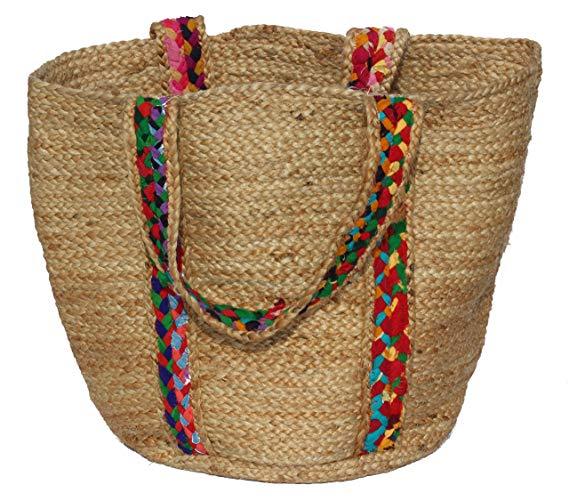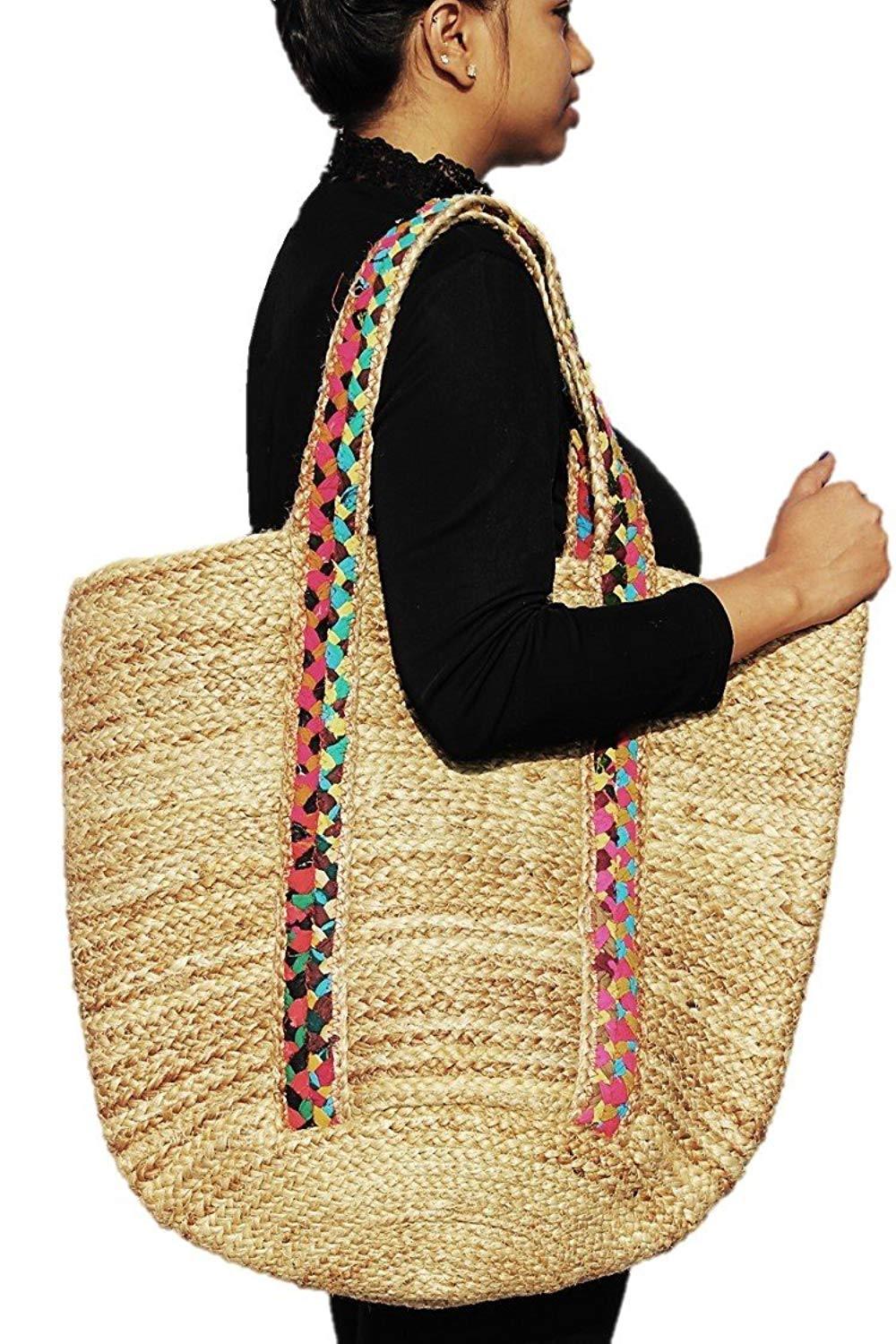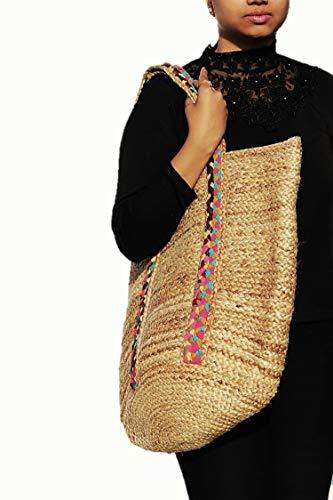 Boho Bohemian Hemp Large Tote Bag, Hand bag, Market Bag, Beach Bag
---
Description
New:

Boho Bohemian Hemp Large Tote Bag, Hand bag, Market Bag, Beach Bag


DURABLE NATURAL HEMP FIBER - Made from sustainable durable hemp and a touch of fine handcrafted multicolored hemp strap on handles, open ended closure and bottom of the bag
ETHICALLY HANDMADE - Each bag is uniquely handmade in interiors of Tribal India by local artisans along foothills of Himalayan Villages in North Eastern India.
LARGE MULTIPURPOSE WEEKENDER CROSSBODY BAG - Can be used as travel bag, gym bag, overnight weekend bag, duffle bag with plenty of space to carry your travel/basic essentials.
SIZE - Height (top to bottom) 18 inch, Length (left to right) 22 inch, Width 9 inch .

US SHIPPING ONLY PLEASE.

Hose
Please see pictures for condition.

US SHIPPING ONLY PLEASE.

Customer Reviews
---
Customer reviews
Average Customer Review
0 customer review/s
---
Related Products
---